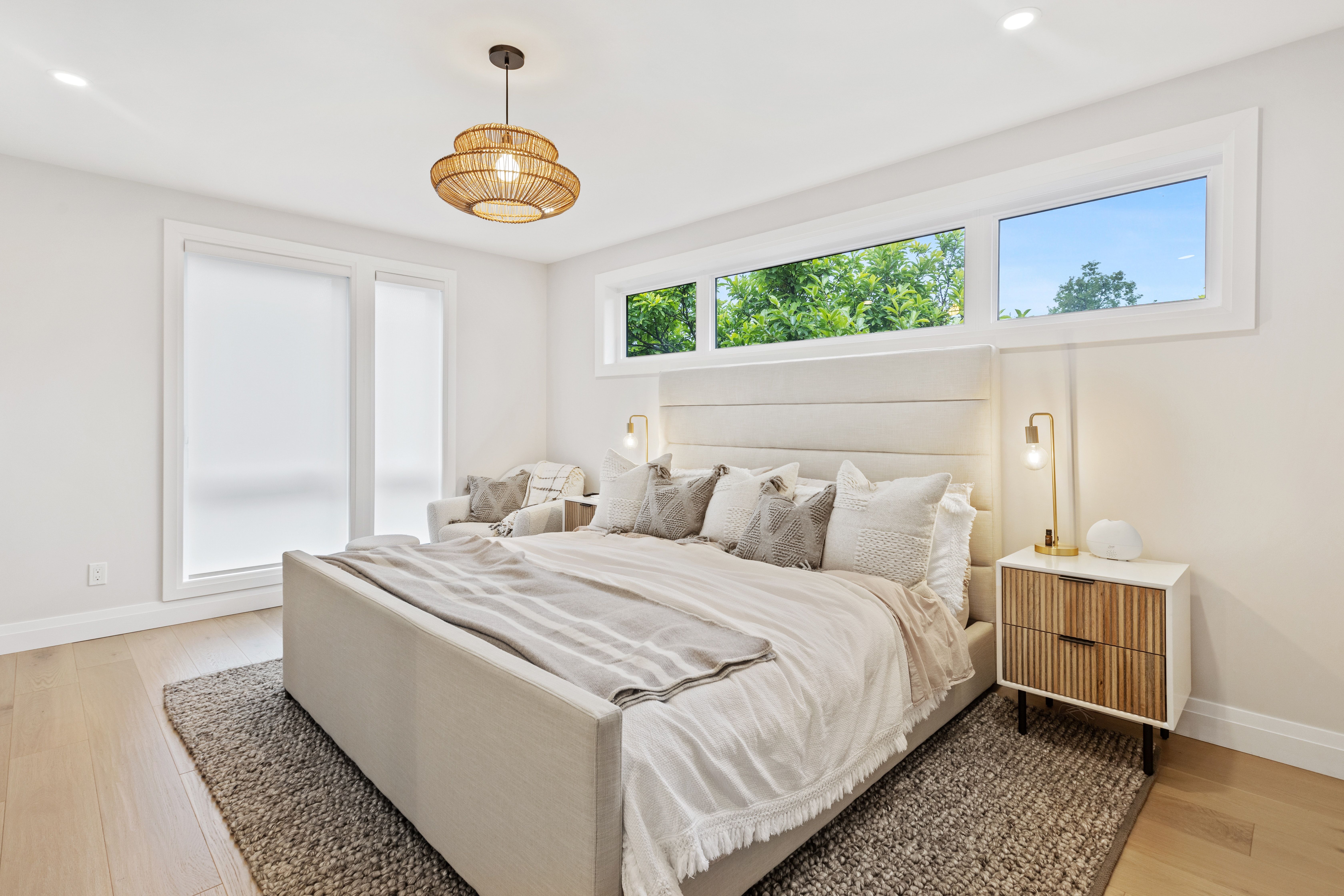 Selling your home in 2022 is an excellent idea as property prices are still at all-time highs after a record 2021. If you've been thinking to yourself, "I should sell my home," but you're not entirely sure what buyers are looking for in 2022, you're in the right place.
We recently conducted a survey on the #1 feature buyers were looking for in a home. In this post, we'll go over the top 5 that are popular among current homebuyers!
At the top of the list with 30% of the votes was an updated kitchen. For many, the kitchen is the heart of the home. So much so that many home designs center the dining and living areas around the kitchen. It's where the holiday gatherings start and the fondest memories are made. It's the social hub of the home where the family can gather to reconnect and chat after a long day of work and spend quality time with loved ones on the weekends.
With the current trends, we've seen that kitchens that were beautifully remodeled with a more modern aesthetic are especially popular among homebuyers. Whether it's the new quartz countertops or the crisp white shaker cabinets, more and more buyers are adding updated kitchens to their list of must-haves. This could include all different elements like lighting, layout, color scheme, backsplash, appliances, countertops, etc!
In close 2nd place, 25% of the voters chose open concept. Even before the pandemic hit, buyers loved the idea of having a seamless flow between the kitchen and the living spaces, but as people began to spend more time in the house, open concept layouts grew in demand. For many, a kitchen that opened up into the dining and living rooms allowed for a much more enjoyable entertaining experience. For example, if you were hosting a gathering, you could get dinner ready without having to worry about missing out on the party or keeping an eye on the kids.
The mid-pandemic world also enjoys more time outdoors, meaning homebuyers want outdoor spaces the Ritz Carlton would be jealous of. Fireplaces, water features, pools, sprawling gardens, outdoor TVs, and outdoor kitchens... you name it, they want it! Homebuyers are looking for backyards that are large and well-designed or that have the potential to be transformed into a comfortable outdoor living space.
While we're on the topic of outdoor features, pools are also increasing in demand in 2022, spurred by a historic increase in residential pool demand in 2020 (24 percent). This is another pandemic-related effect as people worry about travel bans and restrictions and opt to turn their backyards into their own mini resorts. Adding a pool is an extremely costly endeavor, so many homeowners are opting to purchase new homes that have pools instead of taking on the out-of-pocket costs of upwards of $55,000. So, if you have a pool in your backyard, you could be sitting on a goldmine that will have buyers offering above the asking price!
In the wake of the COVID-19 pandemic, more people are working from home — and loving it! This means that people need spaces in their homes that they can devote to working distraction-free. If you don't currently have a room that's designated as the office, consider turning a spare bedroom into an office when you show your home. A simple addition of a desk and office chair to an unused space could have potential buyers racing to sign on the dotted line.
And adults aren't the only ones who need a distraction-free space! Even aside from a home office, it would make for the perfect study room for the kids. With more and more time spent at home, many parents are searching for a dedicated area that their kids could focus on their schoolwork and sit in on the Zoom calls when needed.
Laundry rooms have seen an increasing rise in popularity. Rather than making their way through the kitchen or into the garage, many people seek the ease and comfort of having a separate laundry room. Extra perks if it comes fully equipped with cabinets and shelves for storage, countertops, and a sink! Even if it doesn't have those extra features, having a separate laundry room can attract more buyers to your home.
Now that you know what buyers are looking for this year, what are you waiting for?Let's get your house on the market and sold! Contact us today to get started.