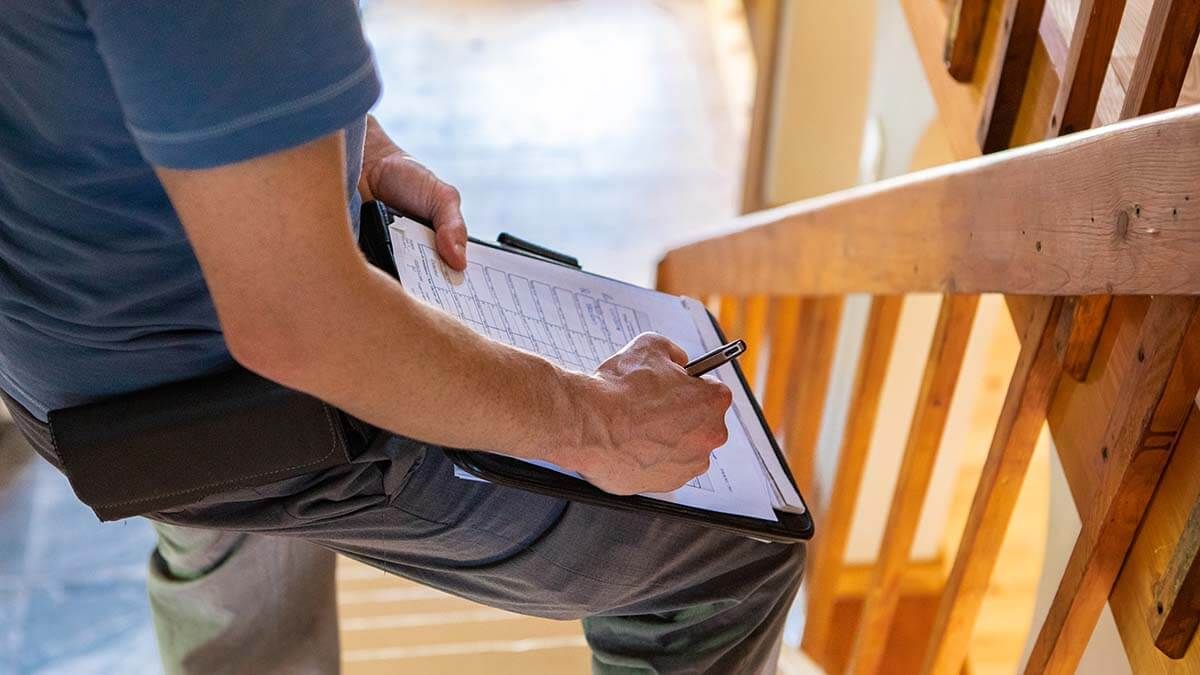 If you've looked into the home buying process, you may have come across the term "buyer contingencies". (If you haven't, that's perfectly okay!)
In this blog, we will be focusing on the 4 main buyer contingencies – home inspection, appraisal, loan, and sale of buyer's property. Before we get into each one, here's a quick overview of what contingencies are and what it means to you as a buyer.
Contingencies are clauses written into the purchase agreement, saying that certain conditions must be met in order for the transaction to go through. If it doesn't, the contract can be cancelled at no cost to either party.
Keep in mind that in most cases, you (the buyer) have the right to back out of the contract at any time. However, you may lose out on you earnest money deposit. That's where the contingencies come in to play as your suit of armor. Until you remove all buyer contingencies in writing, you are fully protected and entitled to your earnest money deposit. But once they are removed, the seller will get the deposit if you choose to back out.
Of course, we hope that the one you initially fell in love with becomes your future home, but if you decide you want out, these contingencies are there to protect you.
Now let's take an in-depth look at the main 4…
The home inspection contingency allows you to see the full condition of the home before you decide to move forward with the purchase. The standard inspection period is 17 days, and within that time, you can do all of your investigations.
We always recommend that buyers get a professional home inspection done so that you're aware of any potential problems. For example, the inspection report will show you if the house has safety hazards, poorly installed plumbing, or maybe even a leaking roof – many things you may not have noticed when touring the property.
At this point, you will have the opportunity to negotiate for repairs or credits with the seller. However, keep in mind that the seller is not obligated to agree to any of the requests. If the seller doesn't agree, or you decide that this house is not the best fit for you, you can cancel the agreement and get your full deposit back.
If you are getting a loan to finance the purchase, your lender will most likely require an appraisal inspection to be done. In a standard sale, the appraisal report would need to be done within 17 days.
The appraiser will inspect the property to determine its fair market value, which the loan amount is based off of. The appraisal contingency protects you in the case that the fair market value is shown as less than the purchase price you are in contract for.
For example, let's say that you are buying a house for $500,000, but the appraisal value came back at $490,000. The mortgage company will give you a loan based on the fair market value of $490,000, so there is a $10,000 difference you would need to bring in.
In that case, you can go back to the negotiation table with the seller to lower the purchase price or ask for credits. If the seller does not agree, then you will have two options: come in with the difference of $10,000 or back out with your full deposit in hand.
Simply put, the loan contingency is your ticket out if you are unable to get the loan. Typically, it is the last contingency to be removed at 21 days.
During those 21 days, your lender will gather your paperwork and go through the underwriting process (a fancy way of saying that they verify your finances in order to issue a final loan approval).
Some buyers believe that a pre-approval is a guarantee of a loan, but that's not true. It's merely the first step. When you enter into a contract, that's when the lender officially begins to submit your loan for approval. And once we get a clear-to-close, meaning that your loan is rock solid, you are free to remove this loan contingency.
If for some reason, you are unable to get the loan, this contingency gives you the freedom to cancel the contract and still walk away with your deposit.
4. Sale of Buyer's Property
Many buyers are afraid to enter into a contract to purchase a new home because they're stressed out about their current property not selling. What if my house doesn't sell, but I'm stuck with the new house? I don't want to be paying two mortgages!
We understand. But there's no need to worry. The contingency for Sale of Buyer's Property prevents that nightmare from happening. It allows you to back out of the contract if your house does not sell, without risking your deposit.
Generally, you will have 17 days to enter into a contract on the sale of your home. But as a bonus, even if you do, if the transaction does not go through and safely close, this contingency clause provides a safety net.
This may be a lot of information to process, but rest assured!In all 20+ years of experience, our team has never had a client lose their deposit.We're on your side to guide you every step of the way!
Are you ready to start your home search with us?
Connect with our team to get started or to ask any questions you might have!