Next week marks America's 247th birthday. Whether you enjoy the firework spectaculars or prefer backyard barbecues, Fourth of July is a time to spend quality time with loved ones and celebrate our nation's independence.

If you haven't made plans yet, check out these top 7 local events that are sure to light up your 4th of July weekend.
Chino Fireworks Spectacular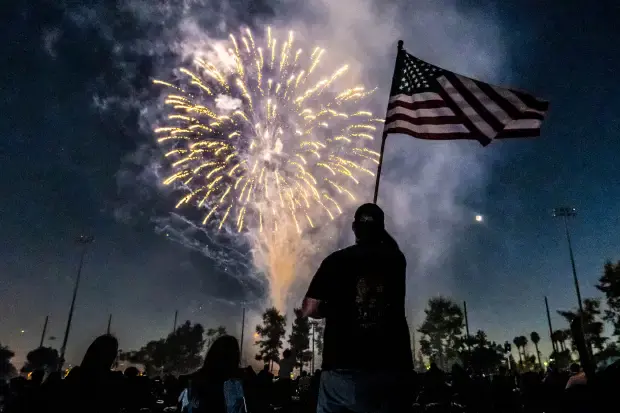 Date: June 30 (4:00-10:00pm) - July 1, 2023 (1:00-10:00pm)
Location: Ruben S. Ayala Park
Address: 14225 Central Ave, Chino, CA 91710
Admission Fee: None
More Details
Hosted annually at Ayala Park, Chino's firework show is a popular 4th of July destination for the local residents. Come enjoy the food, carnival rides, games, and the perfect opportunity to connect with your community. On Saturday evening, there is a Military Recognition to honor the heroes of our Armed Forces, and the Spectacular Fireworks Show starting at 9pm.
Chino Hills Independence Celebration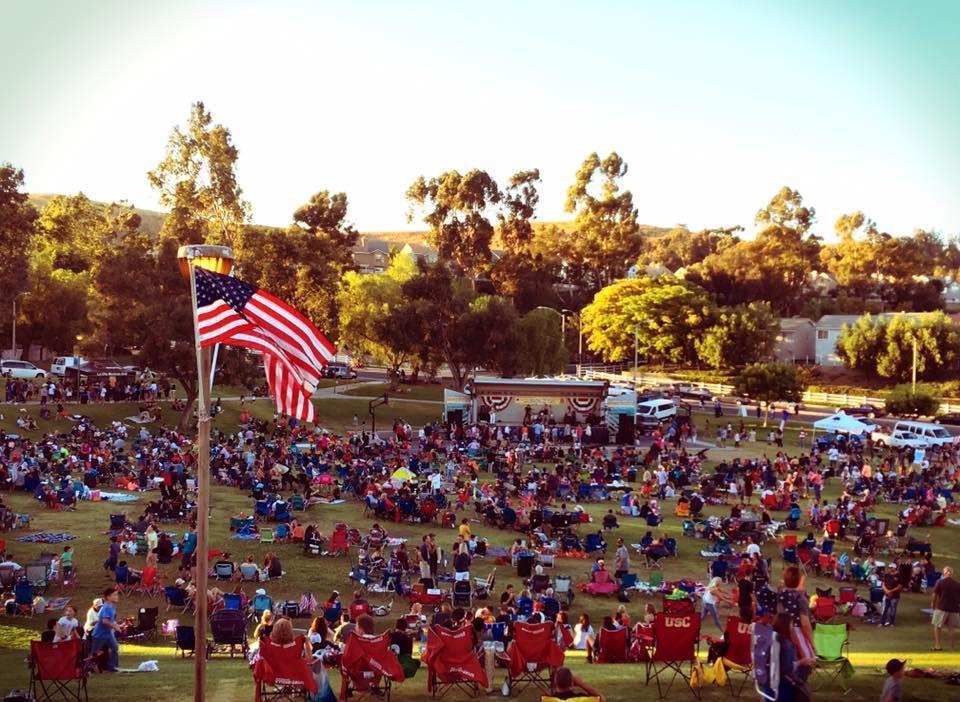 Date: July 3, 2023 (5:00-9:00pm)
Location: Veterans Park
Address: 14877 Eucalyptus Ave, Chino Hills, CA 91709
Admission Fee: None
More Details
Chino Hills is putting a holiday twist on its beloved Concerts in the Park to celebrate our nation's birthday. Bring the whole family to enjoy the live entertainment, crafts and games, giveaways, food vendors, community booths, and more! Lighting up the main stage will be DSB, the highly-acclaimed band revered as the "world's greatest tribute to Journey." 
Corona Independence Day Celebration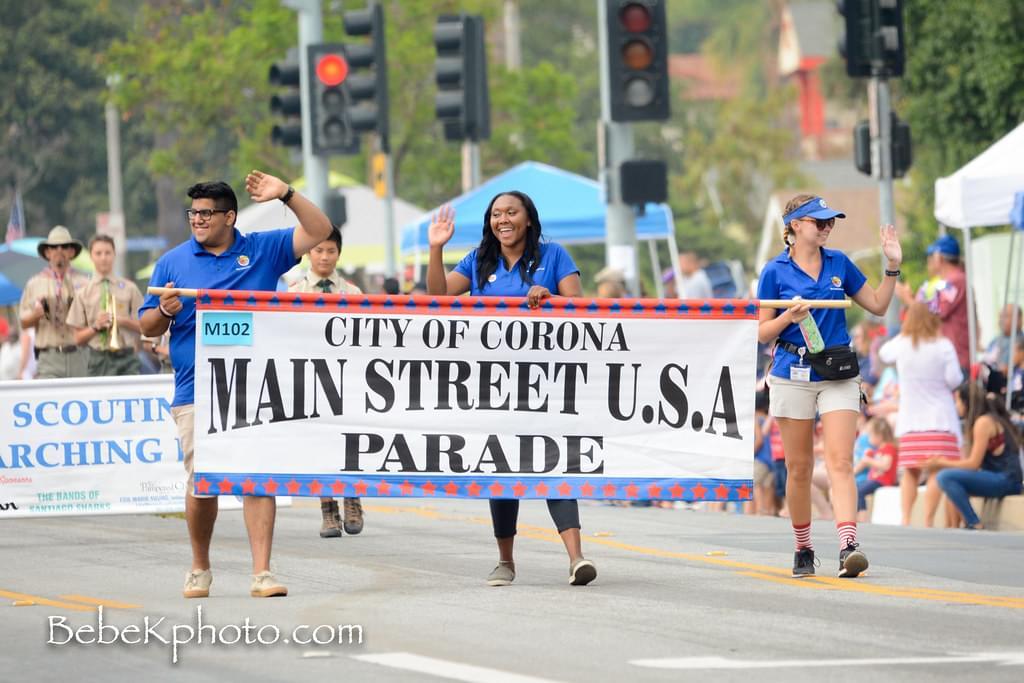 Part 1 - Main Street USA Independence Day Parade
Date: July 4, 2023 - starts at 9:00am
Location: on Main St. from Ontario Ave. to Olive St.
Admission Fee: None
More Details
Grab your hats, chairs, and water coolers, and come join your neighbors for the exciting Independence Day parade in the heart of North Corona.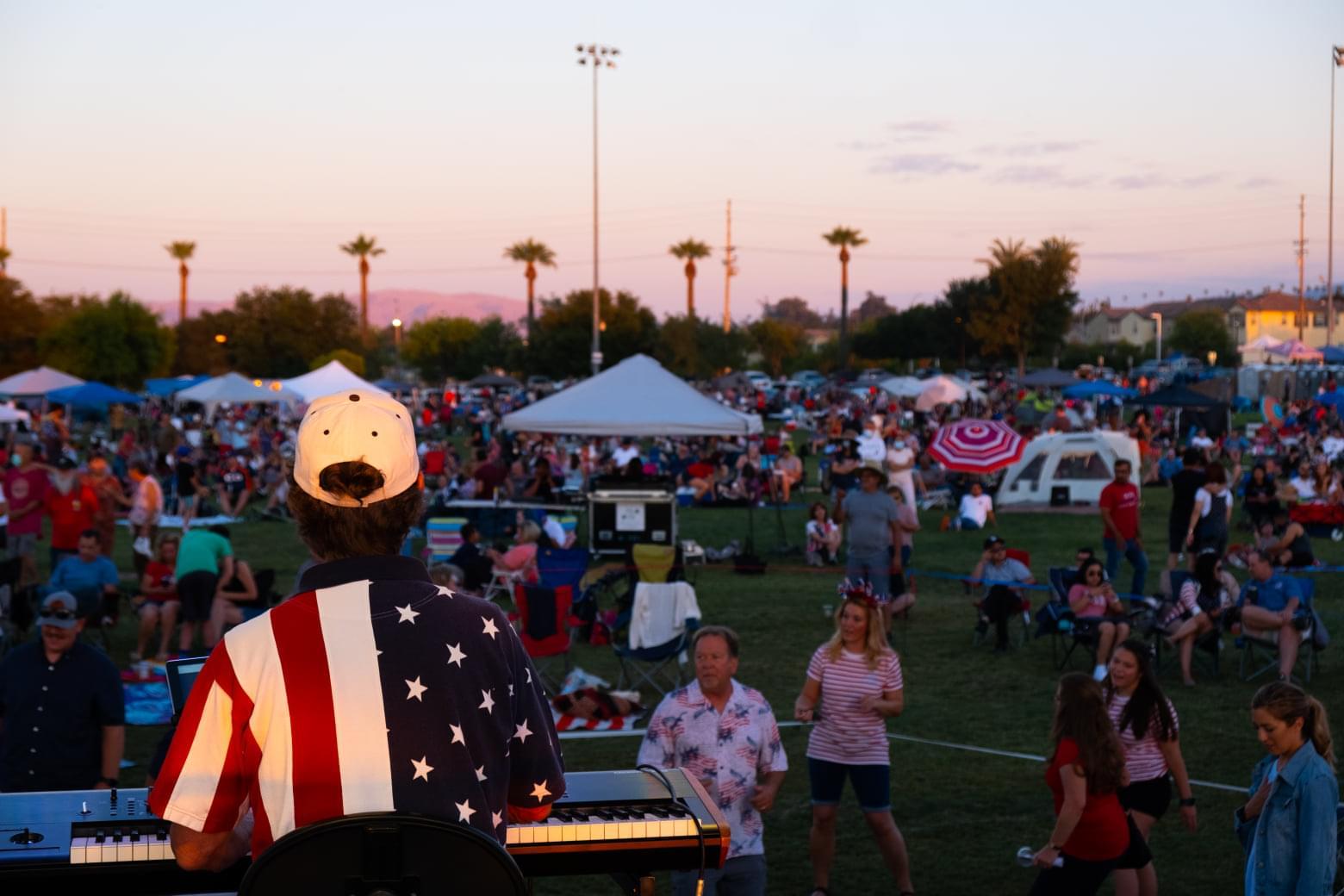 Date: July 4, 2023 - starts at 5:00pm
Location: Santana Park
Address: 598 Santana Way, Corona, CA 92881
Admission Fee: None
More Details
After you enjoy the parade, head over to Santana Park where the fun continues! Grab food from the various vendors or pack your own picnic, then settle down for the highly anticipated firework show at sundown.
KABOOM 4th of July Fireworks Spectacular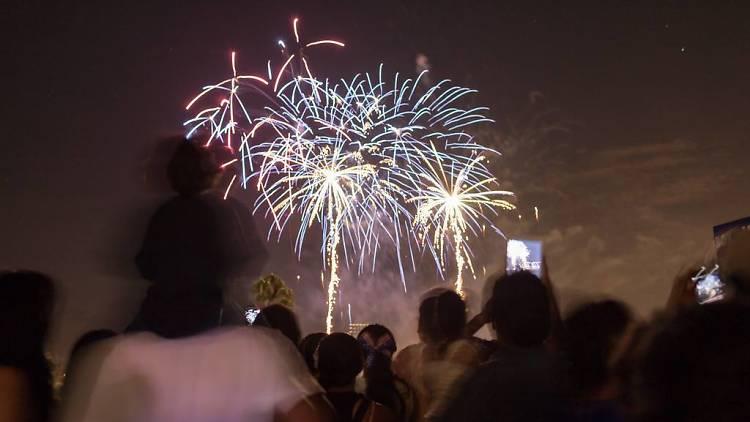 Date: July 4, 2023 (2:30-9:30pm)
Location: Fairplex
Address: 1101 W McKinley Ave, Pomona, CA 91768
Admission Fee: Yes
More Details
In addition to the LA County Fair, Fairplex is home to Inland Valley's best Fourth of July palooza. KABOOM attracts a huge crowd of fun-seekers every year, promising an unforgettable experience of food, music, motocross, monster trucks, Quad Wars, live entertainment, and an iconic firework display. (Tickets sell out fast, so make sure to get yours ASAP!)
July Fourth Fireworks Spectacular with The Beach Boys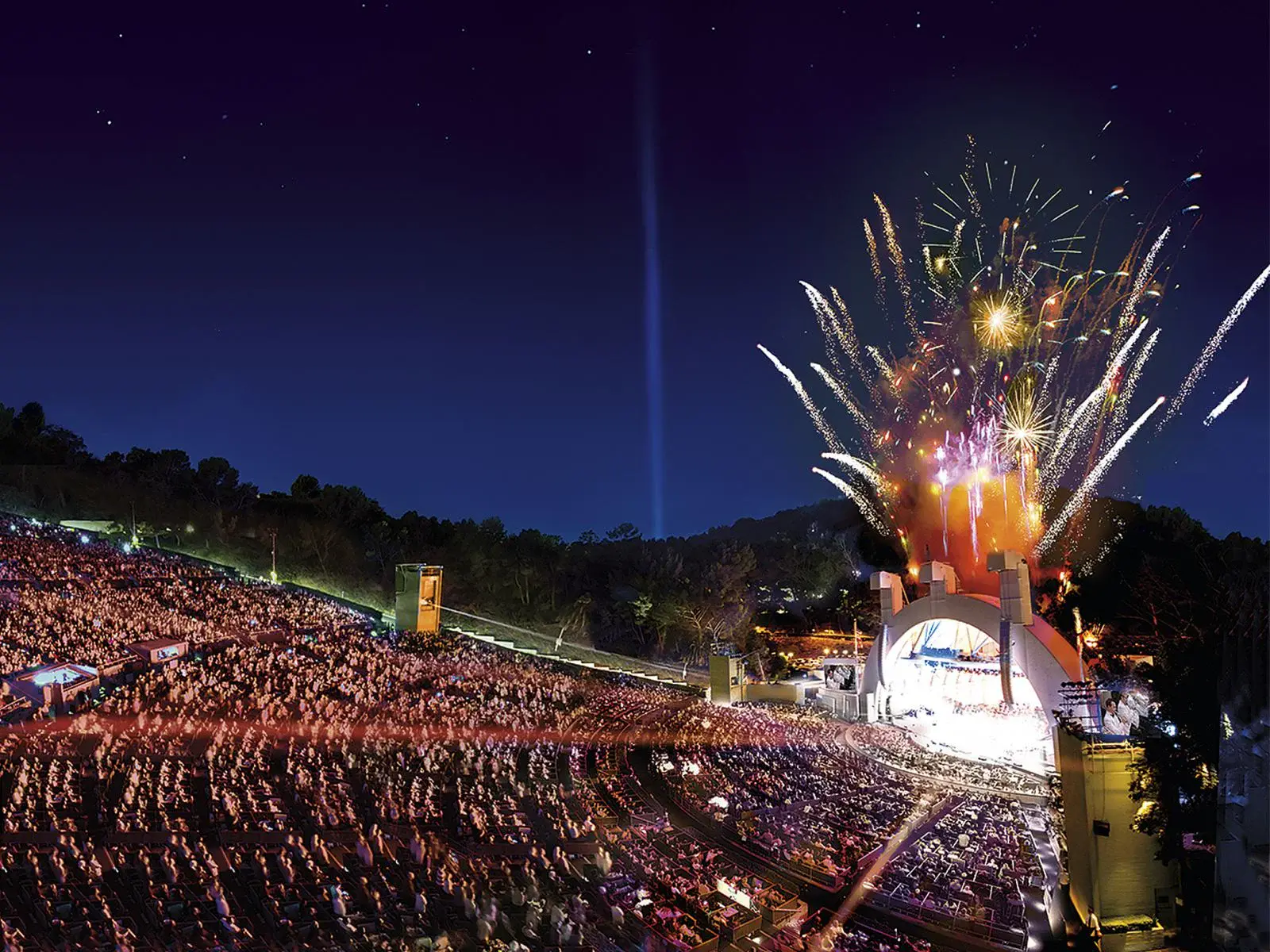 Date: July 2-4, 2023 - starts at 7:30pm
Location: Hollywood Bowl
Address: 2301 N Highland Ave, Los Angeles, CA 90068
Admission Fee: Yes
More Details
Get ready to rock and roll your way into the weekend with one of LA's favorite Fourth of July traditions. You'll be swept away by the dazzling firework show and electrifying performance by the legendary Beach Boys. It'll be a night of music, magic, and memories that will leave you singing along all summer long.
Huntington Beach 4th of July Parade and Fireworks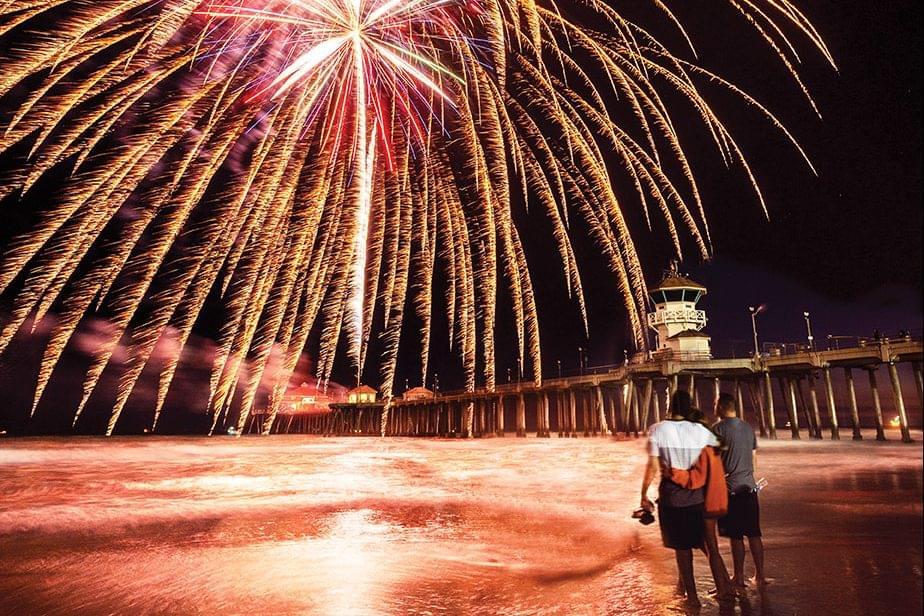 Date: July 4, 2023 (10am-9pm)
Location: Main St.
Address: 200 Main St, Huntington Beach, CA 92648
Admission Fee: None
More Details
For nearly 120 years, Huntington Beach has hosted the largest 4th of July celebration west of the Mississippi. The massive parade, featuring dozens of decorated floats, marching bands, and celebrity guests, will make its way down Main Street. (Pro tip: the best spots to view are located along the Pacific Coast Highway from 8th to Main St. and the Lake Park area.) At night, gather around beachside fire pits or relax on your hotel room balcony to watch 1,300 rounds of fireworks launching over the Huntington Beach Pier in an incredible pyrotechnic show. 

If you're up for a longer trip, head over to Surf City earlier on June 30th when the festivities officially kick off with a Main St. Block Party at 5pm. Between July 1-4th, the Pier Plaza Festival will be open for visitors seeking great food, live entertainment, shopping, carnival rides, and breathtaking ocean views from the Ferris wheel. Outdoor enthusiasts will also love the Surf City 5k Run and the 1st annual Cornhole Tournament.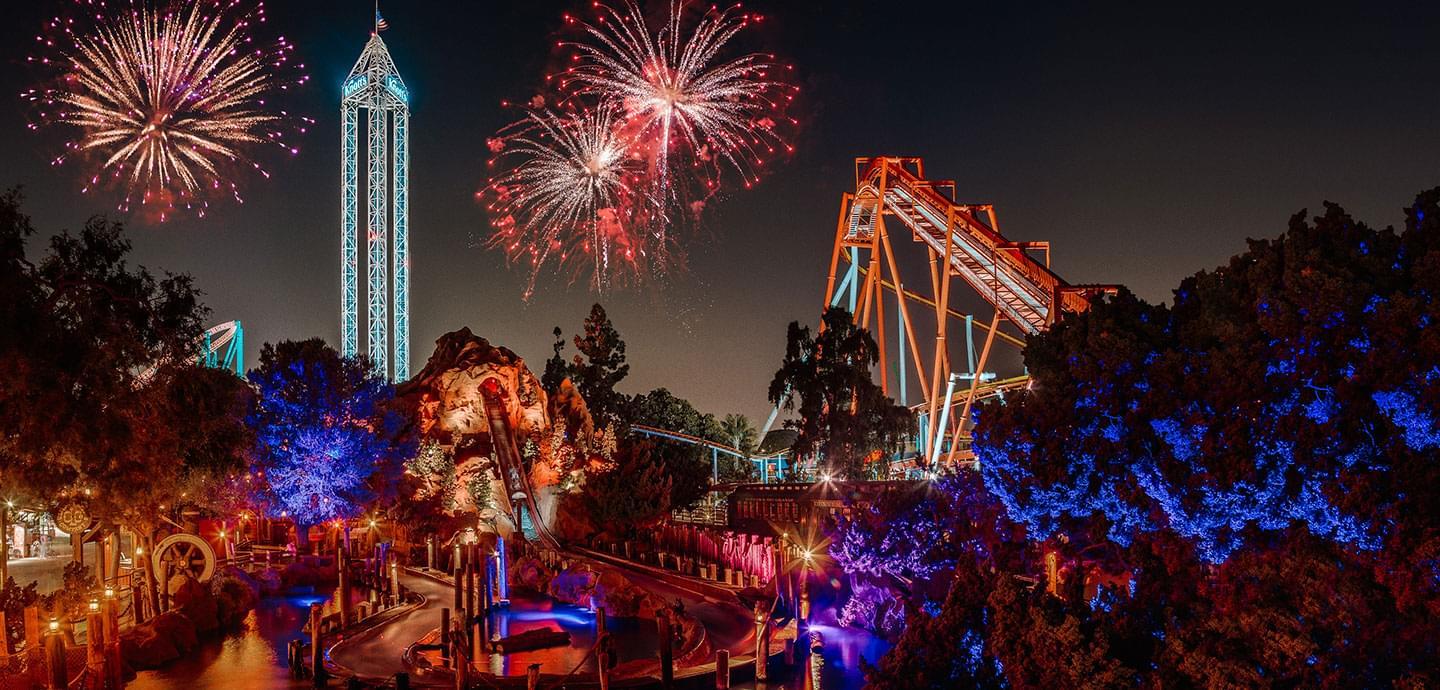 Another great option is to plan a trip to an amusement park where you can spend all day enjoying the rides and attractions, then finish with an impressive firework show. Every year, Disneyland launches their Fourth of July Concert in the Sky, and Disney's California Adventure holds a special patriotic pre-show before their World of Color showing. July 2-4th, Knott's Berry Farm will be presenting their dazzling Independence Day firework show at 9:30pm. Universal Studios and Legoland also have an impressive firework lineup in their agenda, all included with general admission. 
Want to stay up-to-date on the local news?
We promise we won't clog your inbox! Our goal is to provide our community with as much value as possible, whether that's in the form of local news or real estate updates. Stay in the loop!