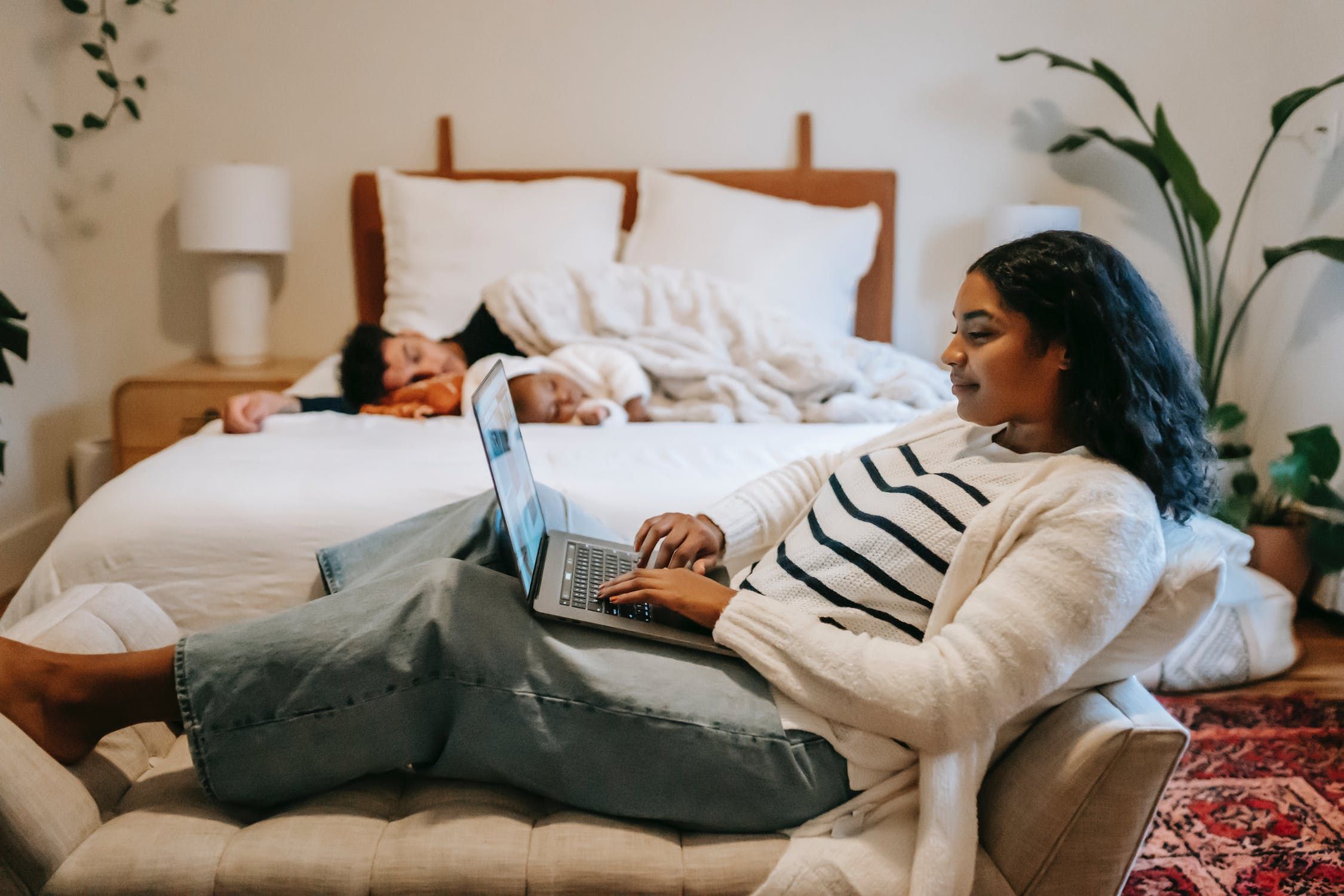 Thinking of buying a home in 2022, but don't know where to start?
Don't worry! Here's the ultimate checklist that goes over exactly what you have to do for a successful house hunting experience.
1. Organize your finances
If you're like most people, buying a home is one of the biggest financial decisions you will make in your lifetime. So make sure you have all of your ducks in a row before jumping right into it.
Ask yourself these questions before getting started:
How much down payment can I do? (Many people have the misconception that you need at least 20% down to buy a home. However, depending on the loan program you choose, there are many different options.)

Do I have enough funds to cover the closing costs? (When purchasing a property, there are additional costs involved, which typically include escrow fees, lender fees, title fees, property taxes, etc., that are paid through escrow.)

What mortgage payment am I comfortable with? (Unless you are buying cash, there will be monthly payments that follow your purchase. Take the time to review your finances to determine your monthly budget.)
In addition to those key points, it's also critical that you spend wisely. With the holiday frenzy over, resist the shopping sprees and try to keep your debt to a minimum. Any big purchase like buying a car is an absolute no. It will cause your debt-to-income ratio to skyrocket, possibly preventing you from getting qualified for a loan.
2. Get preapproved with a lender
There is nothing worse than falling in love with your dream home, only to find out that you can't actually afford it. That's why we always encourage our clients to get their preapproval done in the early stages of their home search.
Generally, lenders will check to see if you have stable income, good credit, sufficient assets and reserves, and the financial ability to cover the mortgage payment.
By going over all of the numbers with a professional lender, you can find out what you qualify for and see an estimate of how much you will be paying each month. This way you can avoid wasting time and energy searching through hundreds of homes that don't even fit your budget (not to mention the heartbreak of having to give up on a home you already fell in love with).
And with the market being so competitive right now, sellers will only consider your offer if you submit your preapproval letter to show that you are a serious buyer. Without it, some sellers may not even allow you to go see the home.
3. Know your needs and wants
As mentioned above, the competition in the housing market is fierce. The market is moving super quickly, meaning that you need to be a step ahead and move even quicker. And in order to do that, clarity is key. Know exactly what you need in a house and what the absolute deal breakers are.
This will help you narrow down your criteria and make the jump right away when you find a property that checks off all of the boxes. If you don't, by the time you think about whether or not this is actually "the one", another buyer will have snatched the home off the shelf.
By sorting out your needs and wants, you can avoid buyer burnout. Many times homebuyers end up searching through thousands of homes online that don't even have the features they're looking for. After the 100th home, they're burned out and feel like giving up. Instead, if you focus your search, you can look at the homes that actually work for you.
( Get a head start by using our innovative IDX website that filters properties based on your specific criteria and shows you homes that might be the perfect fit for you. You can view all of the listing details and photos, save properties, set up personalized searches, and even request showings right here )
4. Get the right information
Having the right information is the key to making educated decisions. Especially in this current housing market, there are a lot of misconceptions that point homebuyers in the wrong direction.
For instance, many people believe that tons of foreclosures will be hitting the market soon, causing a market crash. However the current housing situation is drastically different from that of 2008 during the financial crisis.
Currently there are around 1.2 million mortgages in forbearance, which is much lower than the 9.3 million there were in 2008. Of the 1.2 million, it is estimated that 93% have at least 10% equity in their homes, meaning that those homeowners can sell their home and pay off their debt with having to go through foreclosure or short sale. Even if the remaining 7% of homes in forbearance that have no equity are put up for sale, the market would be still able to absorb the impact.
Another false misconception that buyers have is that home prices will drop. In reality, the data shows that prices are actually projected to steadily increase for at least the next 5 years. So if you were planning to wait until prices go down, it may be a better option to buy now while interest rates are still at historic lows. (They won't be for long!)
5. Find the right agent to work with
When beginning your home search, your first reaction may be to call your part-time agent friend, or that one distant cousin who used to do real estate. But who you work with matters.
understands the market (Are they constantly studying the real estate trends? Do they know the local market? Can they give you the right information?)

knows what it takes for you to win (There are a million buyers, and not enough homes. A good agent knows what it takes to help you beat out the competition and buy your dream home.)

puts their clients first (We know you deserve only the best. So don't settle for mediocre service.)

is respected in the business (Not only should you take a look at the reviews from their past customers, but also make sure they have great working relationships with other agents - this can be a huge benefit to you as a buyer when it comes time to submitting offers.)

loves what they do (Real estate is not about just houses. It's about your story. It's about your goals. It's about your journey. That's why we love what we do.)
We'd love to be a part ofyour real estate journey.
If you're thinking of buying in 2022, let's connect. Start your journey withthe confidence that you have a whole team of professionals who have your back.