"It's a seller's market. Now is the time to sell. The market is super hot."
You've most likely heard these phrases many times in the past few months. But what do they actually mean to you as a homeowner? Well, in this post, we're breaking down exactly what you should know about the current real estate market, and why it matters.
1. House Prices Are Soaring
Right now, the number of homes for sale is at an all-time low. According to realtor.com, the amount of active listings across the nation has declined by 53% over the past year. But despite this shortage of inventory, more and more buyers are flocking to the housing market for a number of reasons. (The interest rates are still historically low, the millennials are now starting to settle down, and the COVID pandemic has drastically changed what people want in a home.)
Simply put, there are only a few homes available, but a ton of people looking to buy. So prices are soaring, making now the perfect time to sell. We've seen our clients get 8-20% more equity in their homes just by selling right now!
This is especially true for the homes that show well online. That's why it's so important that your agent does more than list your home – they need to market it correctly. Through professional photography / drone videography, intensive social media campaigns, and email blasts to our database of 5,000+ active buyers, we make sure that our clients are maximizing the profit on their home in this crazy market.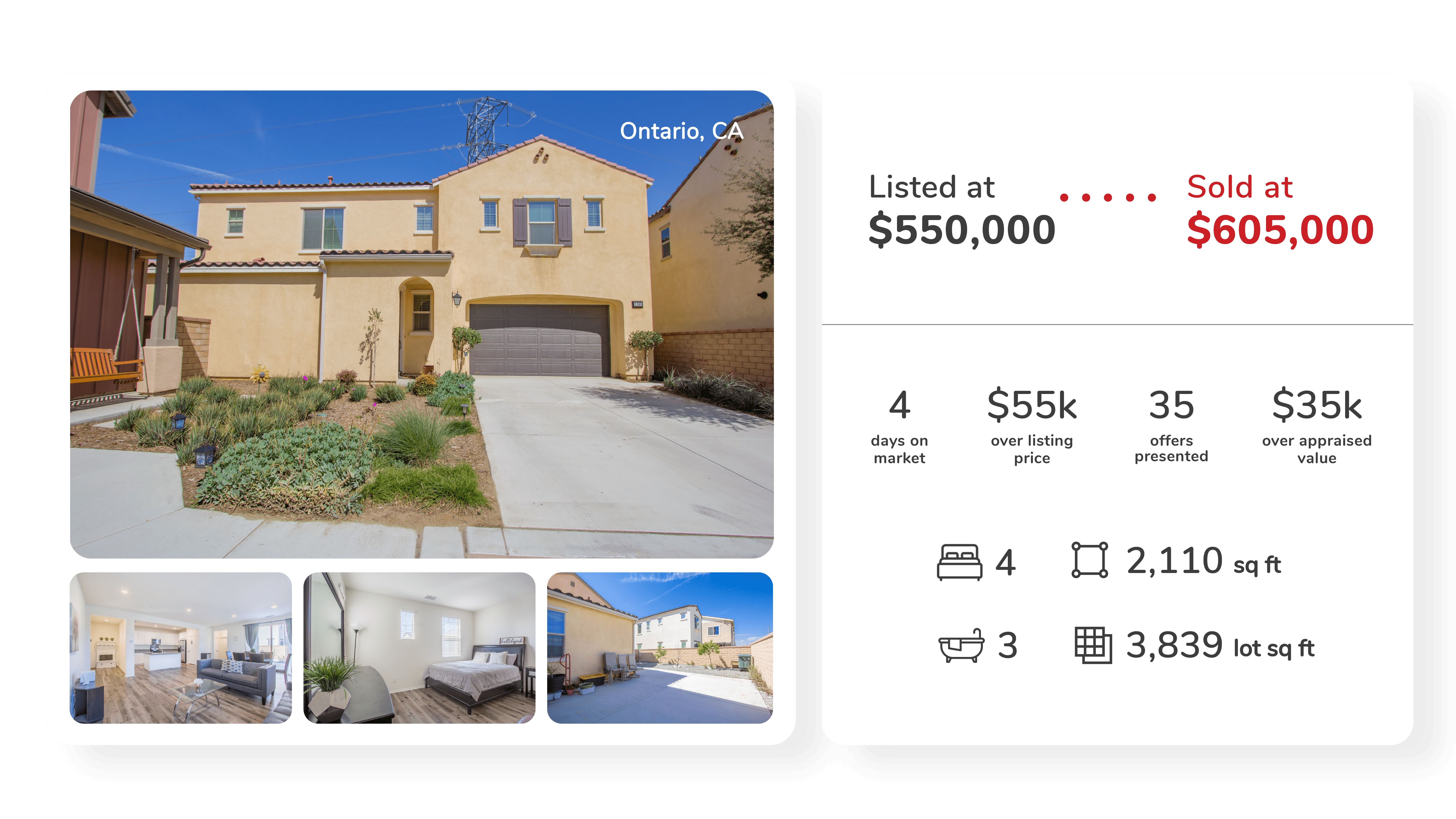 2. Homes Are Selling Quickly
Not only are homes selling for much higher in price, but they're also selling much faster. As mentioned, the competition for homes is fierce. Buyers know that they need to act quickly in order to secure the property before someone else snatches it. Showings are being scheduled as soon as the listing hits the market, and offers are being submitted right away.
In our local area, the average days on market is only 7 days. We've even seen homes go under contract the same day it goes live. That's how quickly the market is moving!
As an added bonus, the buyers tend to be much stronger. Since they know that they will have to jump right away if they love the home, they will already have their paperwork ready to go. This is beneficial to you as a seller because you know that the buyers making offers on your home are serious and well qualified.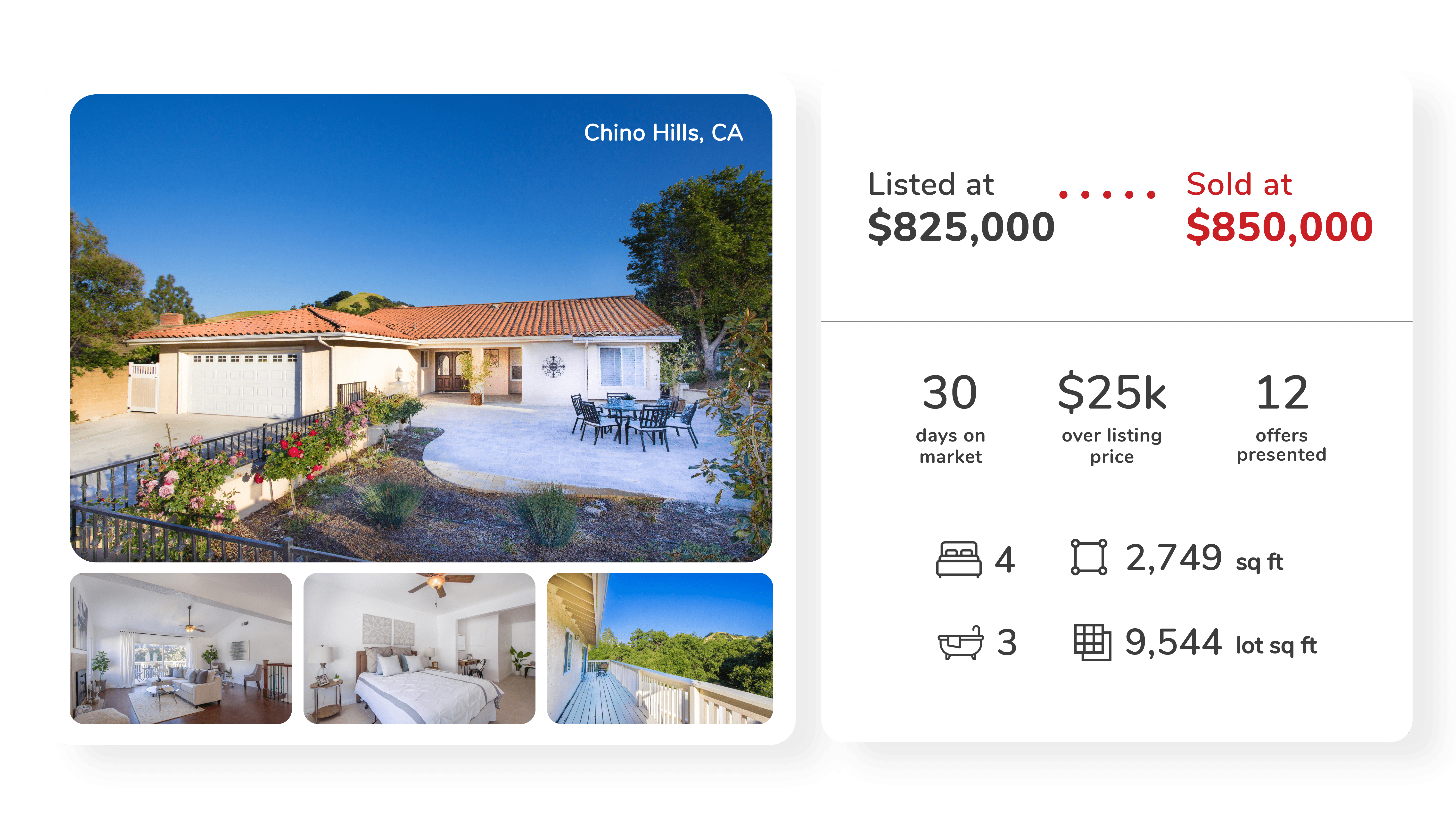 3. Sellers Get to Dictate the Terms
In this market, the sellers have the upper hand because buyers are willing to do whatever it takes to get the home.
For example, if you need to find a replacement property to sell your current home, you can make the sale contingent upon securing a new one, or keep possession of the property after escrow closes. With either option, you never have to worry about being homeless. Current buyers have been open to giving the sellers free rent back for as long as needed, just to get their offer accepted.
Many buyers are also waiving contingencies with their offer. This could include the inspection, appraisal, and loan contingencies. If all contingencies are removed, that means that you get to keep the buyer's full deposit if they decide to back out at any point. You may also save thousands of dollars by selling the property as-is (no repairs or credits).
These are all terms that can be turned in your favor. That's why it's crucial to choose the right agent. With nearly 20 years of experience, our team is constantly trained on how to negotiate aggressively on your behalf, so that you can get results like our clients did.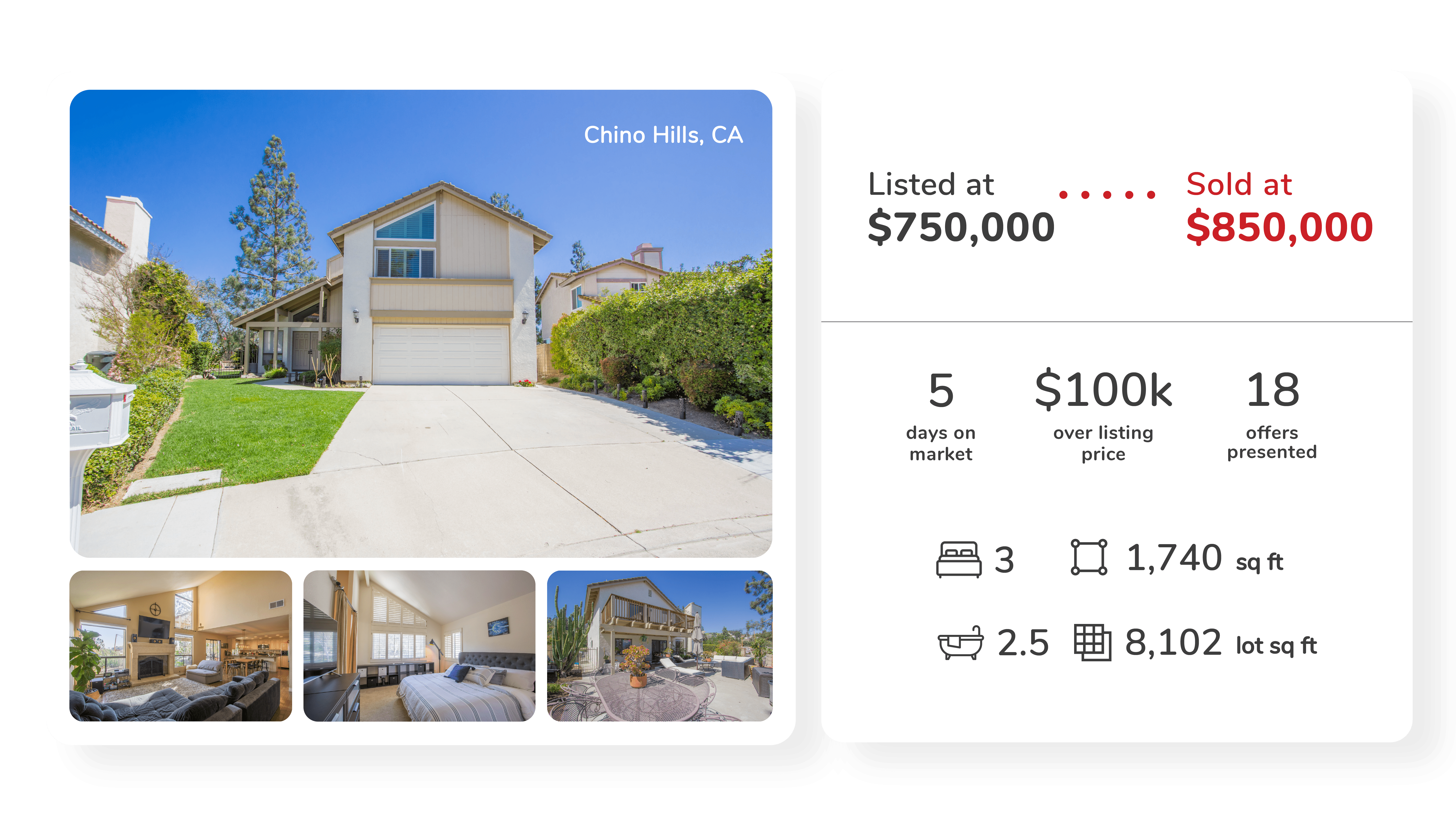 Want to sell whilethe market is still hot?