We connected with Elaine at the beginning of this year when she reached out to us through our website. At the time, she wasn't quite ready to sell yet, but during the call, we made sure to listen to her story and understand her goals.

For the next few weeks, we continued to stay in touch and be a resource for her if she had any questions or concerns. In March, we received an email saying that she was ready to start the process. It wasn't the green light to list the home yet, as it would still take some time to clean out the property and prepare it for sale, but our team was there for Elaine every step of the way. 

It was a heartfelt situation as she was stepping up as the Successor Trustee of her grandfather's estate. We were beyond grateful that she trusted us to be a part of her journey.  

So whether it was meeting the trash haul company early in the mornings or opening the door for the plumbers when Elaine wasn't able to make the drive, it was our top priority to provide her with the smooth, stress-free real estate experience she deserved.

By mid-September, the property was finally ready to hit the market. We scheduled in our professional photographer, and within 24 hours, we were live. 

Our team wasted no time putting our proven marketing strategies into action - creating a huge buzz around the home through social media campaigns, custom-built webpages, and targeted email blasts to our database of local agents and buyers. 
The Facebook advertisement alone had 22,954 impressions, reached 12,732 people, and generated 1,484 link clicks to the property page. Nearly 800 agents opened the email alert, and we received 15 direct inquiries from the email blast sent to over 10,000 active buyers.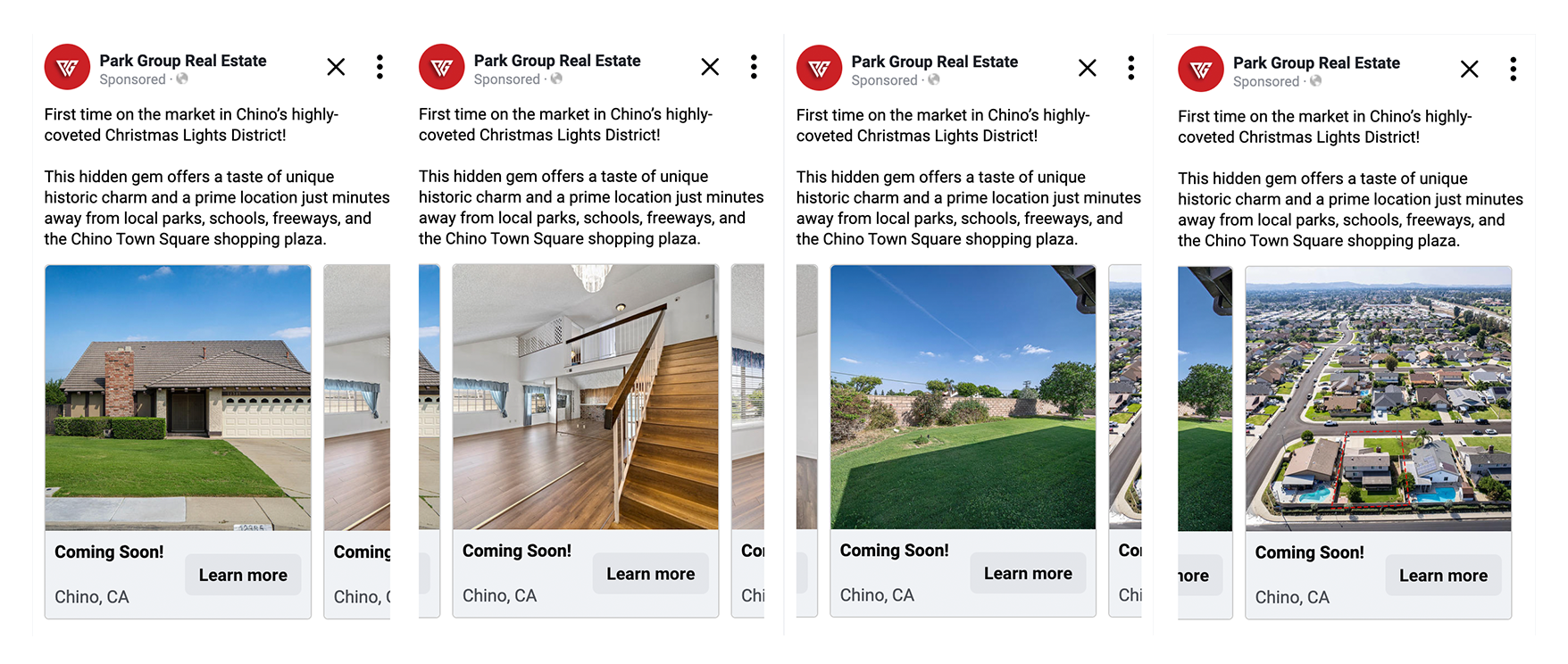 As a result, we had an incredible turnout of about 200 people to the Open House that weekend. There were five strong offers on the table, all above asking price. After negotiations, Elaine decided on one that stood out to her among the rest. 

Thirty days later, the home officially closed. It was listed at $675,000 and sold for $755,000 - $80,000 over list price and $73,900 over the Zestimate. Elaine was ecstatic. Not only did she sell for a higher price and much faster than she was expecting, but she could also rest assured that her beloved grandfather's home that held so many of her precious childhood memories would now be called home by a wonderful military veteran and his family.

Want results like Elaine?
Schedule a call with our team below! Our team is dedicated to helping you reach your goals and providing you with the top-notch customer service you deserve.
*Disclaimer: Substitute names are used for client privacy.