With the holiday festivities over and the warmer weather providing the perfect conditions for house hunting, homebuyers are returning back to the market in droves. Known as real estate's busiest season, the spring months are typically when home sales are at their peak. 

Buyers are trying to make their move before the start of the new school year, and sellers are taking advantage of this increased demand. 

As a result, hundreds of more homes are put up for sale around this time of year. That's great news for buyers, but if you're planning to sell, it also means more competition for you. 

That's why today, we're going over the advanced tips and techniques you should know to get ahead in this competitive Spring Market.
It's All About The First Impression
First impressions make a big impact, especially when it comes to house hunting. When potential buyers see your home for the first time, whether online or in-person, the first thing they'll notice is the aesthetic. They want to see a beautiful, clean space they can envision themselves starting their new chapter in. 

That's why it's critical to declutter your home, and more importantly, maintain it that way. Clear the counters, organize the shelves, put away the toys and trinkets, clean the stains, and make your home as visually appealing as possible. 

We get it - even the thought of all that cleaning and organizing can be stressful and tiring. But trust us. It'll make all the difference when it comes time to sell your home.
Cell Phone Photos Aren't Going to Cut It
According to NAR (National Association of Realtors), 97% of homebuyers use the internet for their home search. Most buyers are sorting through hundreds of properties online, and if your home doesn't show well, they're going to skip right over it. As mentioned above, first impressions are everything.

Despite the digital age we live in today, many agents still do the bare minimum of posting a few snapshots from their cell phone. Sellers miss out on huge opportunities as a result of these poor-quality listing photos. You may be surprised to hear how many times we come across dark, blurry photos with a finger covering half the camera lens or the agent making an appearance in a mirror. 

Property photos are the biggest tool to highlight the best features of your home and attract more buyers. Make sure your agent hires a professional photographer to take high-definition photos and videos that will truly make your home shine. (Bonus points if they include drone footage and aerial views!)
Get Offers Before Your Home Even Hits the Open Market
Ask your agent about doing a pre-listing campaign for your home. With this strategy, we've helped our clients generate tons of interest, with some getting offers before they even hit the market!

In our local area, agents have 21 days to list the property as "Coming Soon" on the MLS, the home-searching platform for agents. During this time, our team typically runs a series of email and social media campaigns to capture more qualified buyers before an Open House. This lets you live your life without interruptions while still getting your home the most exposure.
Once your home is active, the marketing should continue at a bigger scale. With the majority of homebuyers searching online, it's important to properly utilize all the digital platforms to capture a wider audience. 

This means building out a personalized webpage that effectively communicates the value of your home, running extensive social media campaigns on Facebook and Instagram, uploading a stunning property video to Youtube, and showcasing your home on popular real estate sites like Zillow and Redfin. Our marketing team (named top 1% in the nation) takes it one step further by sending email blasts to our database of nearly 20,000 potential buyers and local agents with clients looking for homes just like yours.

Gone are the days you could sell your home with just a for sale sign in your yard and an MLS entry. We're in a modern era of advanced technology. If you don't use it to your advantage, your home will be lost in a sea of a thousand others. Great marketing shouldn't be a luxury, it should be a necessity.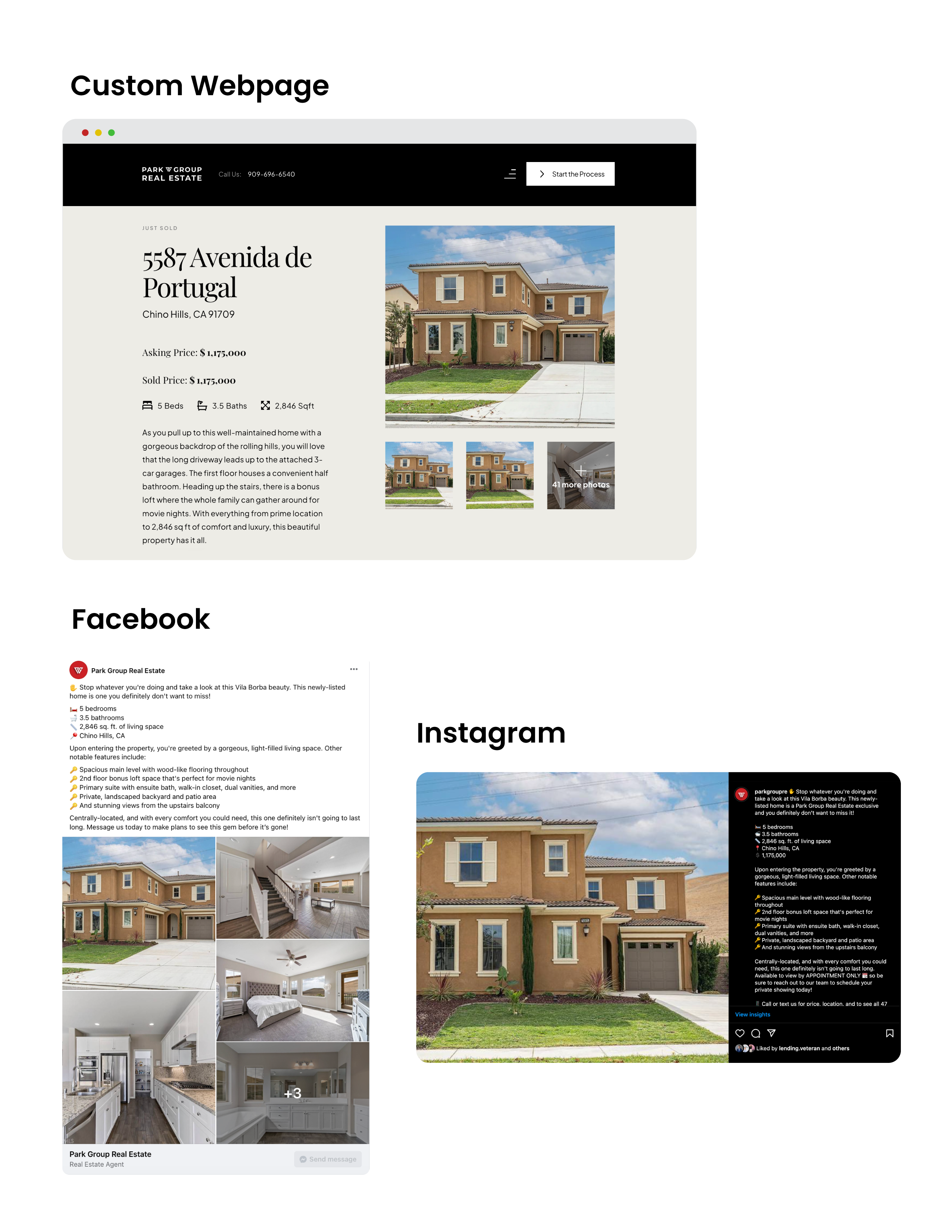 Too High, Too Low, Or Just Right
Pricing your home correctly makes all the difference in a successful home sale. Many sellers think that pricing high from the start will get them the most money or, at the very least, provide a safety net if offers come in lower than list price. But this couldn't be further from the truth. 

If a property is over-priced, it will immediately turn away buyers, especially if your competition a few doors down is listed at the fair market value. Your home will eventually sit on the market and buyers will question why it's not selling. A price reduction down the line could give them the wrong impression that there is something wrong with your home.

On the other hand, if the price is too low, you risk losing value on your home. Also, it can deter skeptical buyers who wonder if it's "too good to be true." The key is pricing it just right. Your agent should be able to determine the actual market value and provide you with a proven pricing strategy.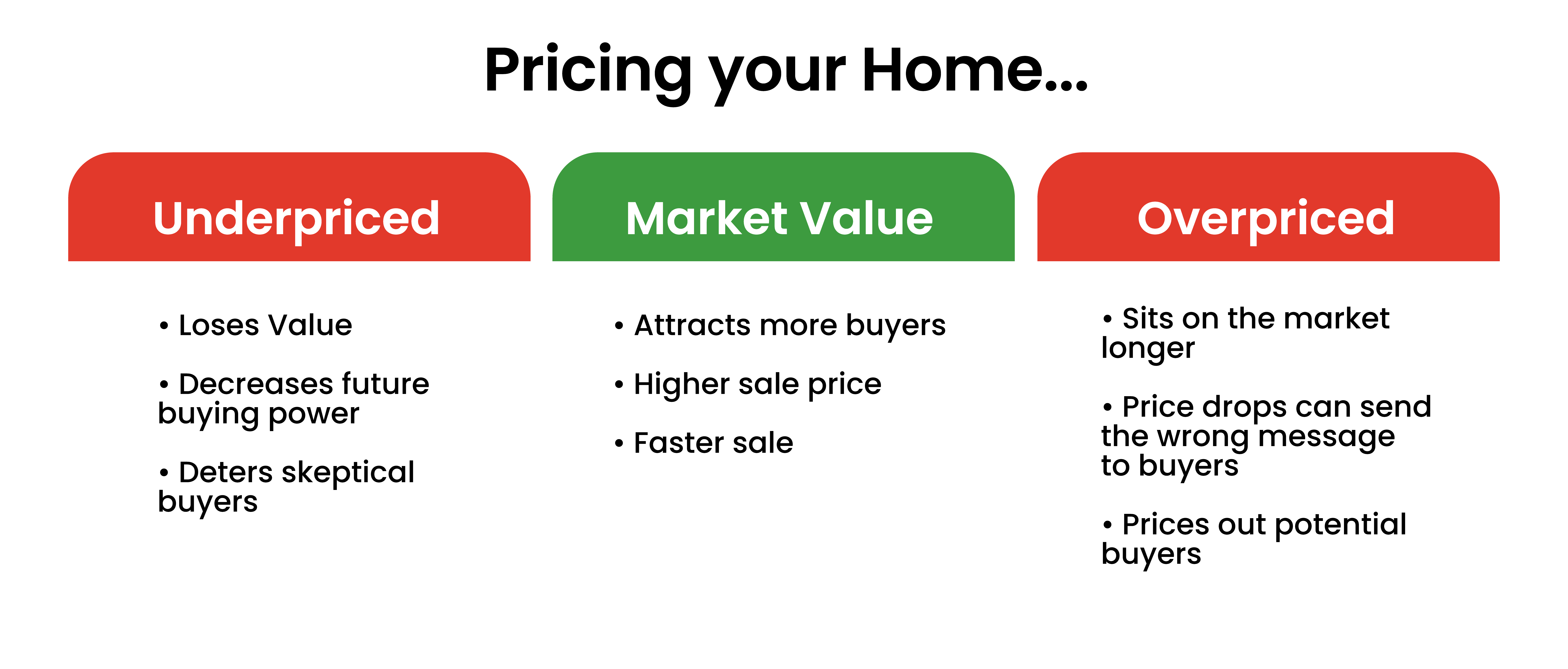 Flexible Schedule = More Potential Buyers
Private showings and open houses are the best ways to get potential buyers in the door to see your home. Having a flexible schedule opens up that opportunity to more people. 

Conflicting work schedules and family obligations often cause showings times to vary throughout the day and week. If you are able to accommodate them as much as possible, you will be able to capture more interested buyers. 

If your weekends are booked, you could be missing out on a huge crowd for the open house. After all, most people won't buy a home they've never seen!
Set Reasonable Expectations & Know Your Market
If you've been keeping up with the real estate news, you may have heard that the market has slowed down significantly since last year. Starting around May 2022, the buyer frenzy died down and the market conditions changed drastically.

We're no longer seeing homes with 100+ buyers lined up at every open house and 50+ offers on the table, with prices soaring $50-100K over list price. But some sellers are still expecting to see those results today. 

If you are unaware of the current real estate market, you may end up setting unreasonably high expectations - only to be sorely disappointed when they're not met. But that's not to say you can't still get top dollar for your home. Your agent should be able to inform you on what's happening in your local area and help you strategize accordingly.
Your Real Estate Agent Should Be Your Biggest Ally
We've heard many people say they plan on using their family friend or next door neighbor who is a part-time agent. But the truth is, who you work with matters - especially when over 70% of realtors have never worked through a "down" market like today's. 

From the surface, it may seem like every agent provides the same service: list your home, run some advertisements, handle the paperwork, and close the deal. But that's just the basics. You deserve better.

Choose an experienced agent who can help you navigate this tough market. This requires local expertise to arm you with the right information and dedication to ensure your journey is nothing short of smooth-sailing. The Spring Market is a tough battlefield, but with the right ally, you'll find success.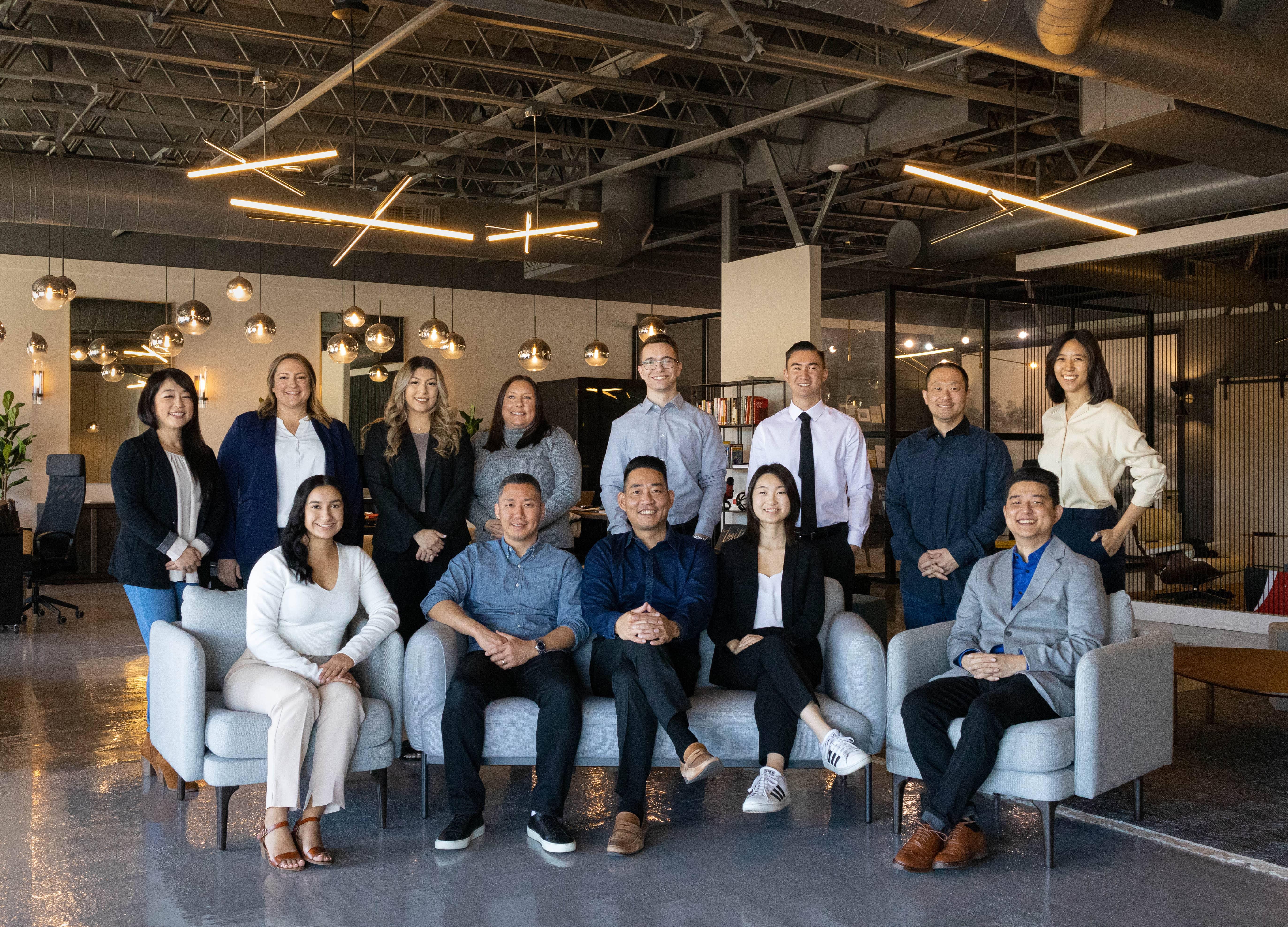 Ready to put these tips and techniques into action?
Schedule a no-obligation strategy session with our team. Together, we'll come up with a game plan to help you win in this competitive Spring Market. We can't wait to chat with you!