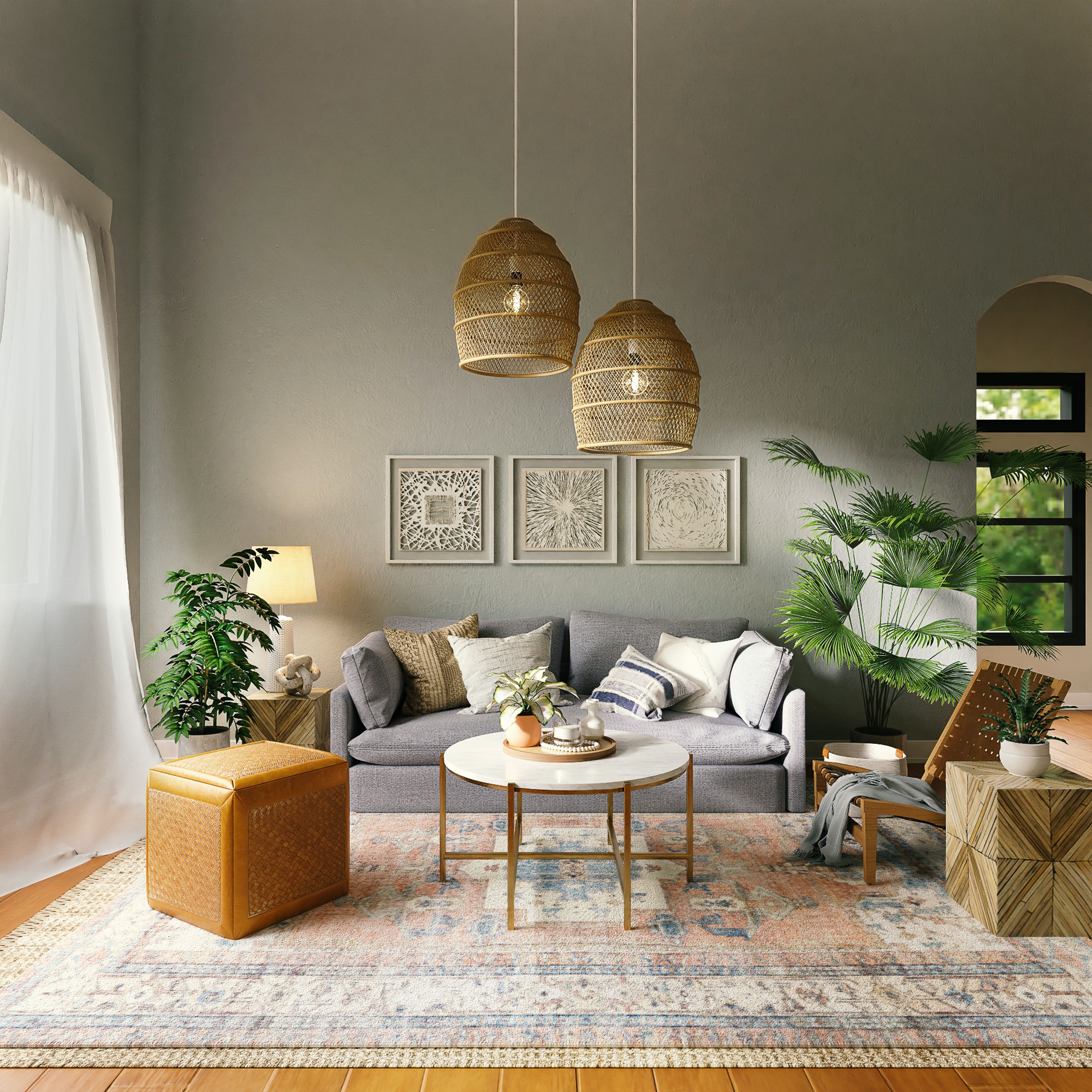 With only a few months left in the year, there is no better time than now to meet a few of your 2021 goals before 2022 begins.
If one of them includes selling your home, then you've come to the right place. Selling your home in a brief time can seem overwhelming, especially when you're juggling many other responsibilities in your life. After all, it involves clearing out and decluttering your home, gathering necessary paperwork, and getting your home ready to show for potential buyers.
Hiring a professional real estate agent will help you do all of that and keep you in high spirits during the process.
Keep reading to learn the critical steps to getting your home ready for sale!
The first (and biggest) step to preparing your home for sale is to declutter your house. This can be time-consuming, so make sure you have plenty of hands to help!
Begin decluttering one room at a time, starting with the room you use the least and working your way up to the room you use the most. Do the same in the garden or yard. During this process, you may notice some fencing that needs repairs, or part of an exterior that needs re-painting, so make sure you note these and get working on them as soon as possible, hiring professionals ahead of time if necessary.
By the end of the cleaning and decluttering stage, your house should not just look show-ready, it should smell like it too. Fresh flowers and plants can certainly help if this is an issue. But even if it isn't, flowers will definitely add some liveliness and freshness to your property, which will go a long way towards a successful sale!
Staging your home may include tidying up the garden bed in the front yard, adding decor to the interior, and/or rearranging furniture. A well-staged home can raise the sale price by 5-10 percent, so take your time to do it properly. If you are open to it, our team can do a walkthrough of the property and give you a non-biased opinion of improvements to better the look and feel of your home.
Preparing your home so that it is show-ready is one big milestone in selling your home, but keeping it that way is also equally important. In the weeks and days leading up to putting your home on the market, treat it as if it's already someone else's. Maintenance and regular check-ups of different rooms and areas of your house should be one of your top priorities before putting it up for sale.
Remember - first impressions are everything. The better your home shows online and in person, the more buyers will be attracted to your home, driving up the interest and price.
2. Pricing the Home to Sell
So now that you've prepared your home to go on the market, you need to come up with a price.
Many people have the misconception that if they aim high, they will at least get close to the price they are looking for. And especially in this market, many homeowners think that they will automatically get the most money possible because the market is so hot. However, this is definitely not the case.
For example, if you overprice from the beginning, buyers will immediately lose interest. Instead, you want to choose a price that will create a buyer frenzy the moment your home hits the market. This means that tons of buyers will compete over your home and begin a bidding war.
So how do you determine that magic number? Well, that's where the experts come in. It's so important to choose the right real estate team who knows exactly what to do to help you get the maximum potential for your home.
To put this into perspective, let's take a look at the stats for the city of Chino Hills from the past month:
Average days on market: 22

Average difference between the list price and what the home actually sold for: +$5,000
In comparison, here are the results we were able to get for our clients:
Average days on market: 4

Average difference between the list price and what the home actually sold for: +$70,000
The secret lies in having complete knowledge of the industry. Our agents are experts in their field. Despite over 20 years of combined experience, the team is constantly studying the local market and training on how to negotiate aggressively on your behalf.
3. Deciding What Comes Next
It's important to plan ahead of time for what comes next after you sell your home. Will you be buying a new house? Moving out of state? Living with family? Renting?
Having this planned out in advance will help you avoid making a rushed decision later in the transaction, and will also allow your agent to negotiate better terms for you.
For instance, if you need to buy a home in order to sell, there are two ways you can go about it.
The first option is to do a seller rent back. This means that once we close escrow, you will be able to continue living in your home until you are able to move into your new one. Typically this will be at the fair market rental rate, but for many of our clients, we were even able to negotiate a few months of free rent back! This way, you can take all the time you need to find your next dream home.
If you would prefer to secure your new home before closing on your current one, you can take advantage of the contingencies. The "Seller's Purchase of Replacement Property Contingency" allows you to cancel the sale of your home (at no cost or consequence to you) if you are unable to find a replacement property. On the flip side, the "Contingency for Sale of Buyer's Property" says that you do not need to move forward with the purchase of your new home if you do not successfully close on the sale of your current one. (So you will never have to worry about being homeless or paying two mortgages.) And with a concurrent closing, you can move from your current home right into your new one!
Whatever your plans are, rest assured that you will always be protected. It is our job to not only help you sell your home quickly and for its maximum value, but to also coordinate a smooth transition into the next step of your journey.
4. Hiring a Real Estate Agent
The benefits of hiring a real estate agent are limitless. Hiring a real estate agent will take an enormous weight off your shoulders and allow you to sleep peacefully at night, knowing that expert opinion and advice is going into listing your home. Real estate agents are professionals, rightfully so, but they are also leaders in market knowledge and specialized information that isn't available to the naked eye.
Marketing

- Make sure that your agent is a full-time

marketing agent

(not just a

listing agent

). In this digital age, you need to maximize your property's online presence through advanced social media campaigns, showcased webpages, and top-of-the-line photography/videography in order to attract the most buyers as possible. Experience what it means to work with a marketing team that was named top 1% in the nation.

Negotiating

- As mentioned in #2, it's critical to price your home right. But our job doesn't just end there. Once the offers begin to flood in, that's when the negotiating begins. Too often, agents will overlook this step and will encourage the sellers to accept the first good offer that comes in. However, that could mean losing out on the tens and thousands of extra dollars that could have gone into your pocket. That's why our team is constantly trained on how to negotiate so that you can get an even better price and even better terms.

During the transaction

- The process of selling a home is not an easy one. But don't worry. Through all of the paperwork, inspections, legal disclosures, and through each step of the process, our team has your back.
We understand. Selling your home is a huge deal. Choose the right partner to take this journey with.
Putting your home up for sale is one of the biggest life transitions. With a real estate agent, you'll havepeace of mind knowing that an expert is at work getting your home on the market and sold for thebest value in the shortest amount of time.