Prop 19 was recently passed and it may help you save on taxes in 2021. The new proposition does two major things: 1) lessens the limitations for eligible homeowners to transfer the taxable value of their current primary residence to a replacement one; 2) narrows the rules for properties to be passed down through the family without an increase in the property tax bill.
Here is a detailed breakdown of what you may be eligible for with Prop 19!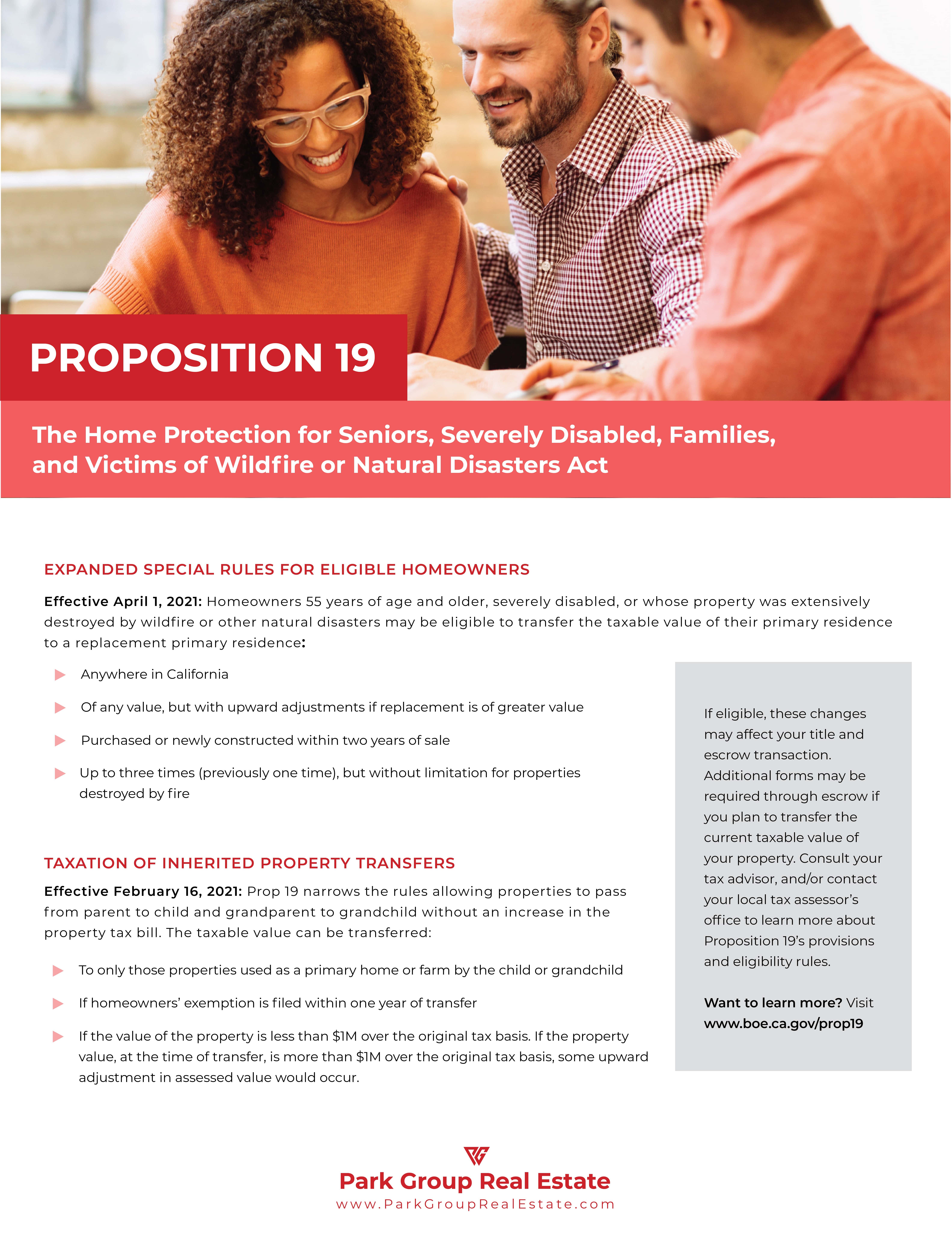 Give us a call for more information and take advantage of Prop 19!