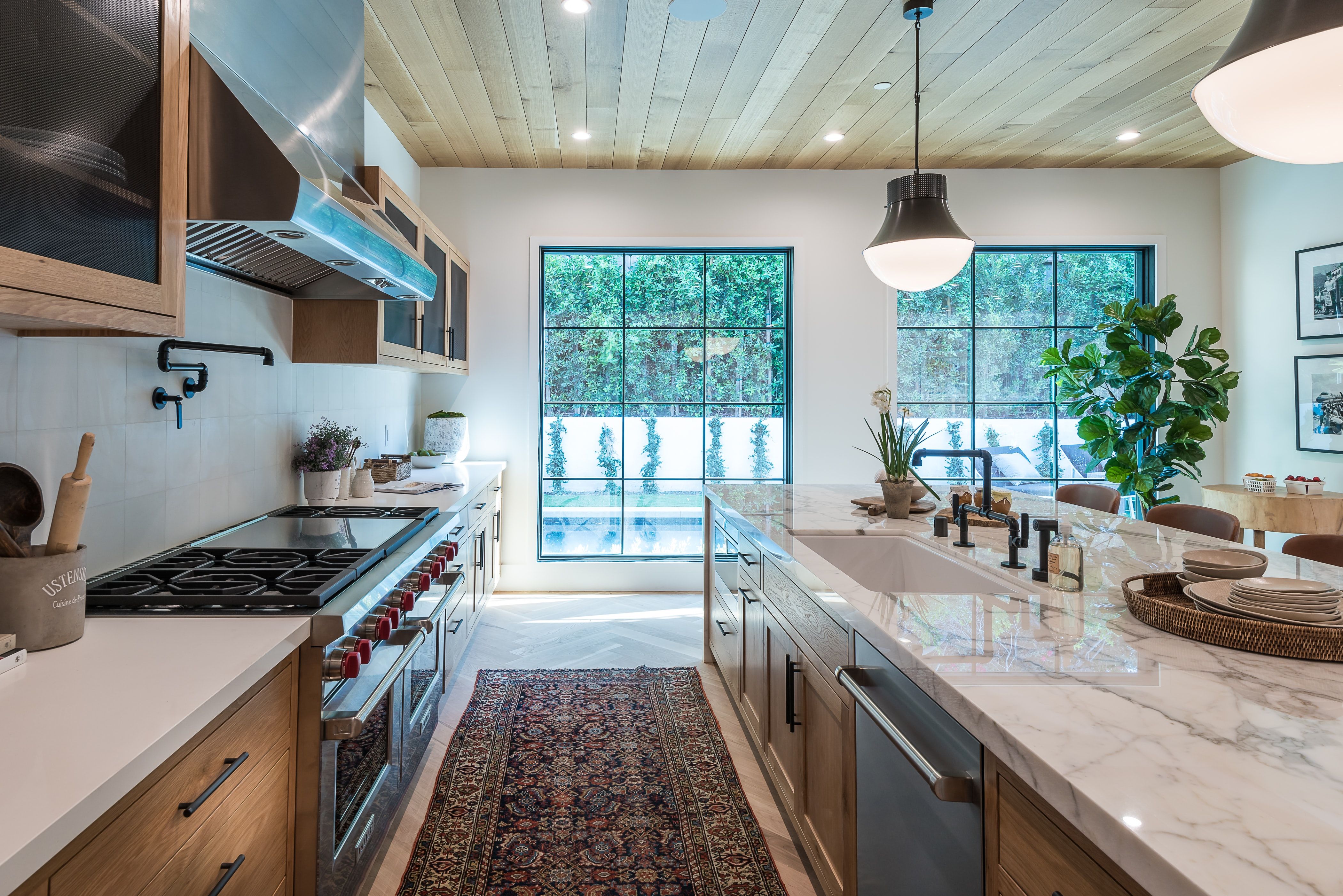 What if my house sells but I can't find a new one? I don't want to be homeless.
If you're like most homeowners who are looking to sell and purchase a new house at the same time, these may be thoughts that keep you up at night. Add to that the initial fear of: "What if my house doesn't even sell?" – And suddenly everything seems like too big of a headache. We completely understand! But don't worry, we have a plan.
This type of situation is increasingly common in our current market, which remains hot due to the lack of inventory and low interest rates. While more homes may be listed for sale in the upcoming spring season, until inventory outpaces demand, securing your next home might likely take a little longer than anticipated.
However, you don't have to worry about being stuck in-between homes. Because with these strategies, you can plan ahead to have a successful sale and a smooth transition into your new home.
Ask about the contingency clause.
A home sale contingency is a clause in your contract that states that you won't finalize your home's sale until you find a new home. Not only does this give you time to find a replacement property, but it also gives you the option to cancel the sale of your current home (at no detriment to you) if you cannot find a new one.
Ordinarily, buyers find such clauses to be off-putting because it creates a lot of uncertainty in their own timelines. However, when demand is very strong like it is now, there may be buyers who have more flexible timelines for their move, or are willing to accommodate the situation. Either way, you are fully protected.
Look into ashort-term rental.
There is also the option of going into a short-term rental. By going month-to-month, you won't be locked into a lease, and can move into your new home at any time once the purchase is complete. You can take a look at the complexes and homes in your area to get a sense of their availability and price.
Additionally, you could negotiate a "seller rent back" with the buyer of your home during the offer process. This option tends to be cheaper and saves you the hassle of moving twice. In essence, you are granted the right to remain in the house while paying an agreed-upon amount to the buyer, until you are able to move into your new home. An experienced agent should be able to negotiate the best deal for you on your behalf.
One of the reasons sellers panic about being in-between homes is dipping into their savings to cover the unanticipated living expenses. A bridge loan is a short-term loan that can cover you in this instance. (It can also add to your home purchasing power, in case that opens up more options to consider buying.)
The downside is that these loans often have higher interest rates and quicker repayment periods. Do the math and read the fine print to see if this makes sense for your situation. We can put you in touch with our trusted lender partner who can advise you on what your best financial options are.
Interview and hirethe right agent.
Whether it comes time to selling your home for maximum value in record time or securing a new home in this limited inventory market, it's important to connect with the right agent. First and foremost, they should know the market like the back of their hand. With the real estate scene constantly changing, it's critical that your agent knows exactly how to leverage the market conditions and use it to your advantage.
Aside from the basics like negotiating, marketing, and communicating (aspects that, sadly, many real estate agents neglect), the right agent should know how to use their connections. For example, I'm prepared to tap into our database of potential sellers to find a home that matches your criteria. From there, we'll have conversations with each interested seller and set appointments to preview their home. This way, you can have access to homes that aren't even on the market yet!
Hear it fromRaymond and Julie
( who were in this exact situation! )
"Samuel is that rare combination of humble expert that immediately wins your trust and respect, and even your friendship… We ended up selling our house for above our asking price in 4 days and buying our dream house for below asking price in 5 days. A perfect situation! Most of all, Sam is trustworthy and I could relax knowing he was doing everything he could to get us the best possible deals."– Raymond & Julie
Let's talk aboutyour options.
If you're struggling to find your next home but you're ready to sellyour current one, don't worry. There is a solution.