Lauren's home journey has been many years in the making.
In 2016, Lauren decided that it was finally time to stop renting. We helped her purchase her first home (a cute little condo in Ontario), then a few years later, sell it to purchase a new construction single-family residence.
Fast forward 3 years, and Lauren wanted to take advantage of this crazy hot market to sell her current home and downsize. And it couldn't have been a more perfect time for her.
We quickly got to work spotlighting her home with professional photography and intensive marketing campaigns. The results?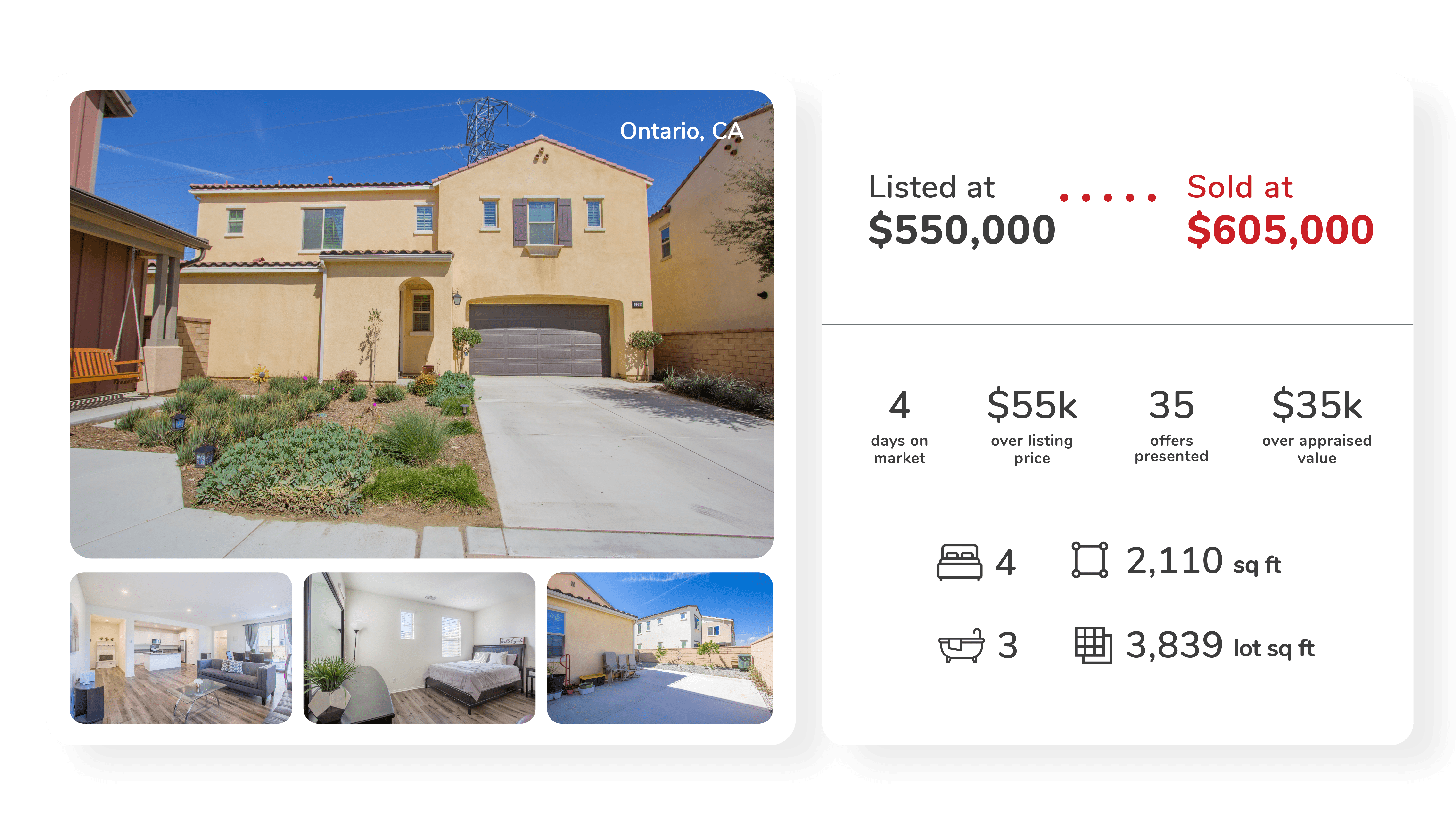 Not only that, but we were able to negotiate a free rent back period for Lauren to have plenty of time to find her new home!
When I sat down with Lauren a few days ago, she couldn't hide her amazement.
"I can't believe it's already been 5 years since I bought my first house. And now I sold my second house for $120K more than what I bought it for. It's incredible," she said.
It's moments like these that I love the most. Because real estate isn't about houses. It's about the relationships that I build with my clients and the joy of seeing them reach their goals.
*Disclaimer: All names used are fake, but the stories are most definitely real
Ready to reach your goals?