A few weeks ago, we received a call to our office from Neil who was looking to sell his investment property in Ontario. He was planning to cash in on his equity while the market was hot and put the money towards new plans.

There was only one concern.

The property had been rented out for the last year and was in less-than-stellar condition. The wood flooring was worn down, the tenant's dogs had done their fair share of damage, and the private balcony was in dire need of a power wash. 

To make matters worse, a newly remodeled home in his community hit the market around the same time, its stunning modern design a stark contrast to his property's more original interior.

Despite the odds, Neil was hopeful that he could still get the price he was looking for. 

And our team was determined to help him reach that goal. 

Within 24 hours of Neil's initial call, we had our photographer scheduled and a brilliant Coming Soon strategy well underway. Once the photos were complete, we were full-steam ahead. A customized listing page was made, a marketing campaign was launched, and an email blast was sent to the 29,000+ active agents and buyers in our database.

One open house and a few showings later, we were under contract for full asking price, with the buyer agreeing to buy the property as-is (meaning the seller didn't have to make any repairs). 

As an added bonus, Neil was able to sell his house for $33,400 over the Zestimate. Zillow said his home was worth only $366,600, but we sold it for $400,000!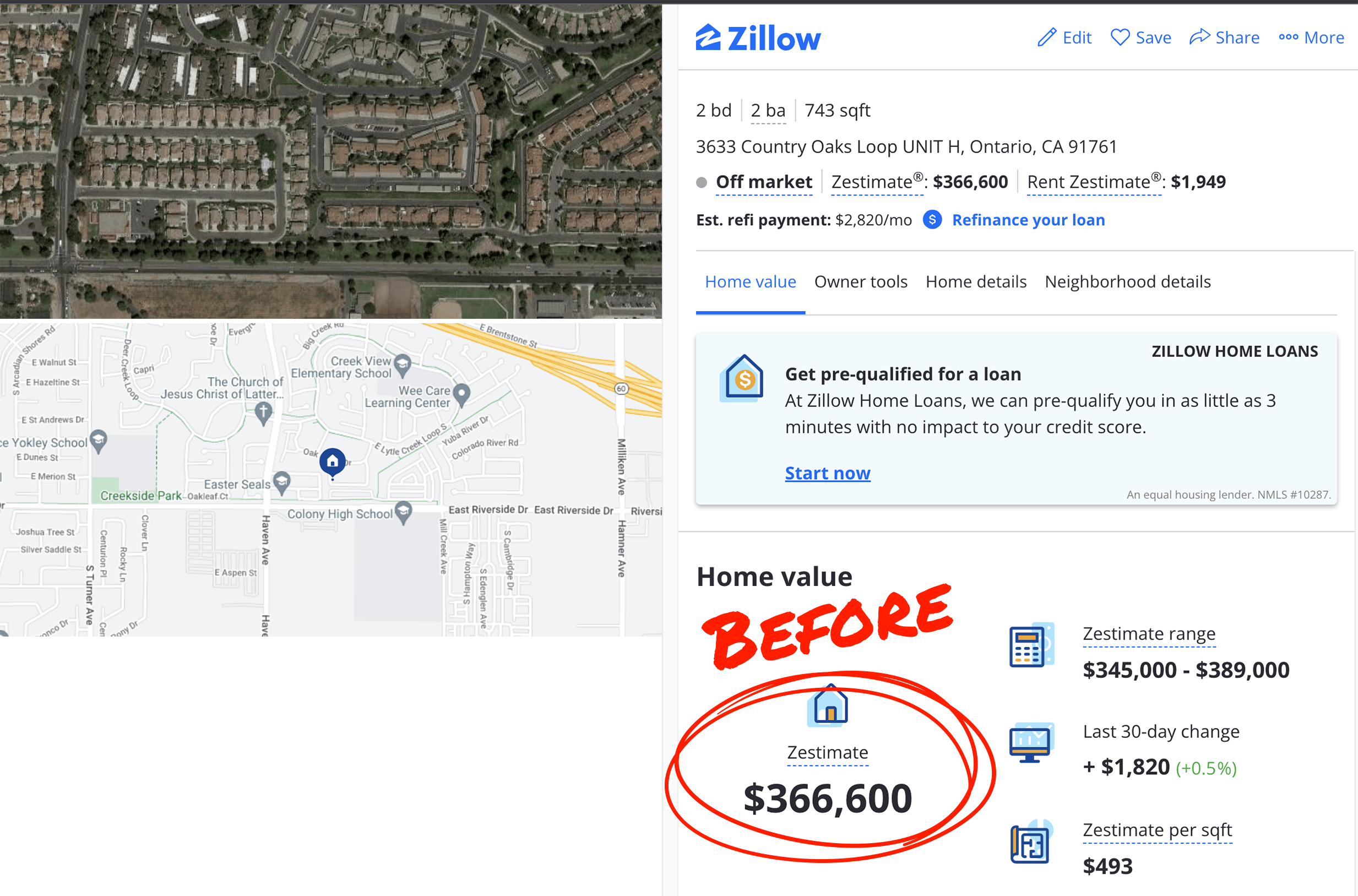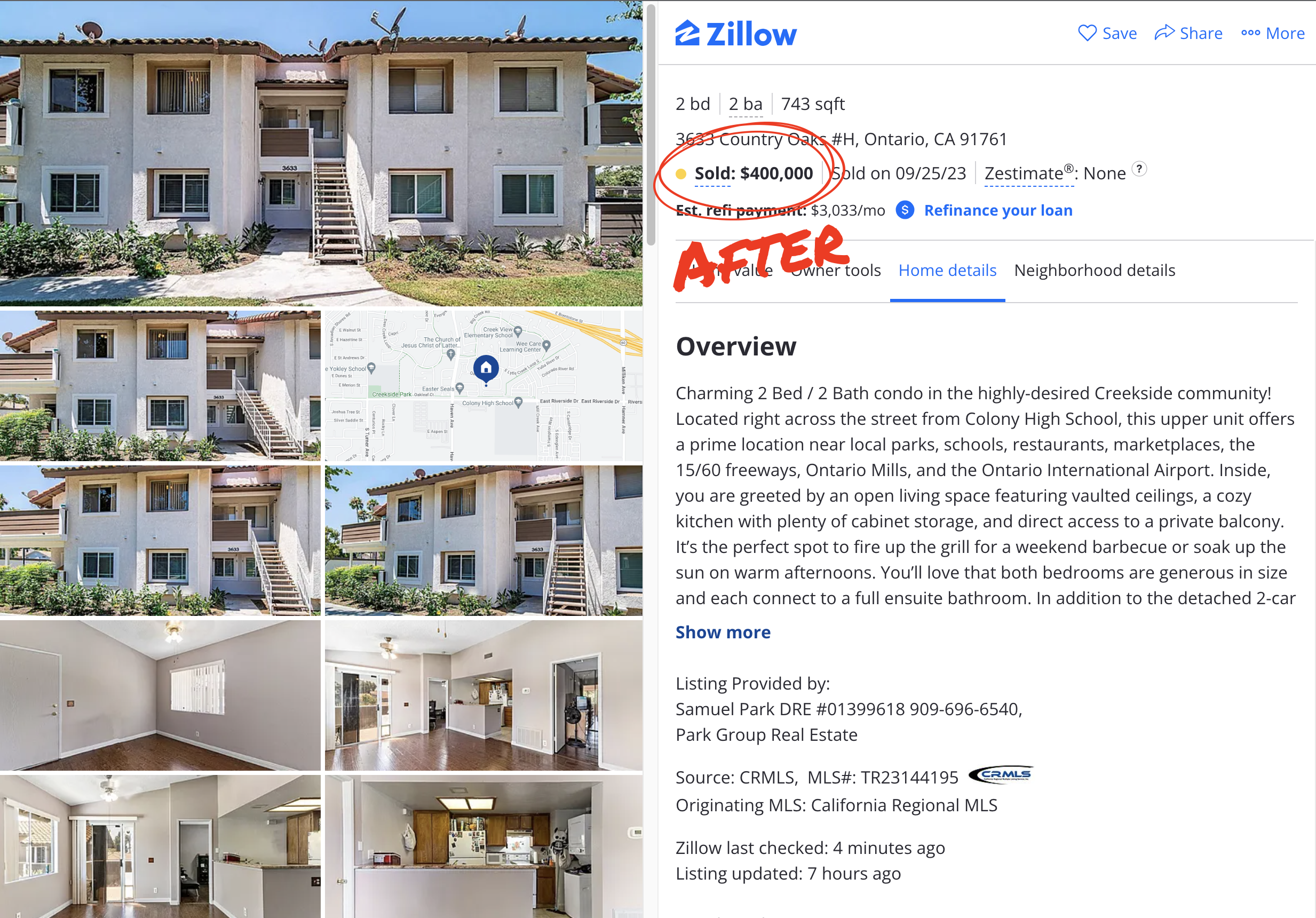 Needless to say, Neil was overjoyed at the results. With his high profit, he was able to pay off some debt, save towards his retirement, and take a long-needed vacation.
Ready to cash in on your equity?
With the market still leaning in favor of sellers, now is the time to make the move while your home equity is at its peak. If you're looking to maximize your profit like Neil did, schedule a call with our team today!
Disclaimer: Substitute names were used for client privacy.