It's hard to believe that we've already entered the second half of 2023. But with Quarter 2 now behind us, it's time to review the data for the city of Chino and its significance. 

As a homeowner or a homebuyer, it's equally important to stay up-to-date on the local trends. Whether you're looking to make a move now or in the future, being armed with the right knowledge and information will help you make educated decisions and strategize more effectively when the time is right for you. 
Total Number of Homes Sold: 182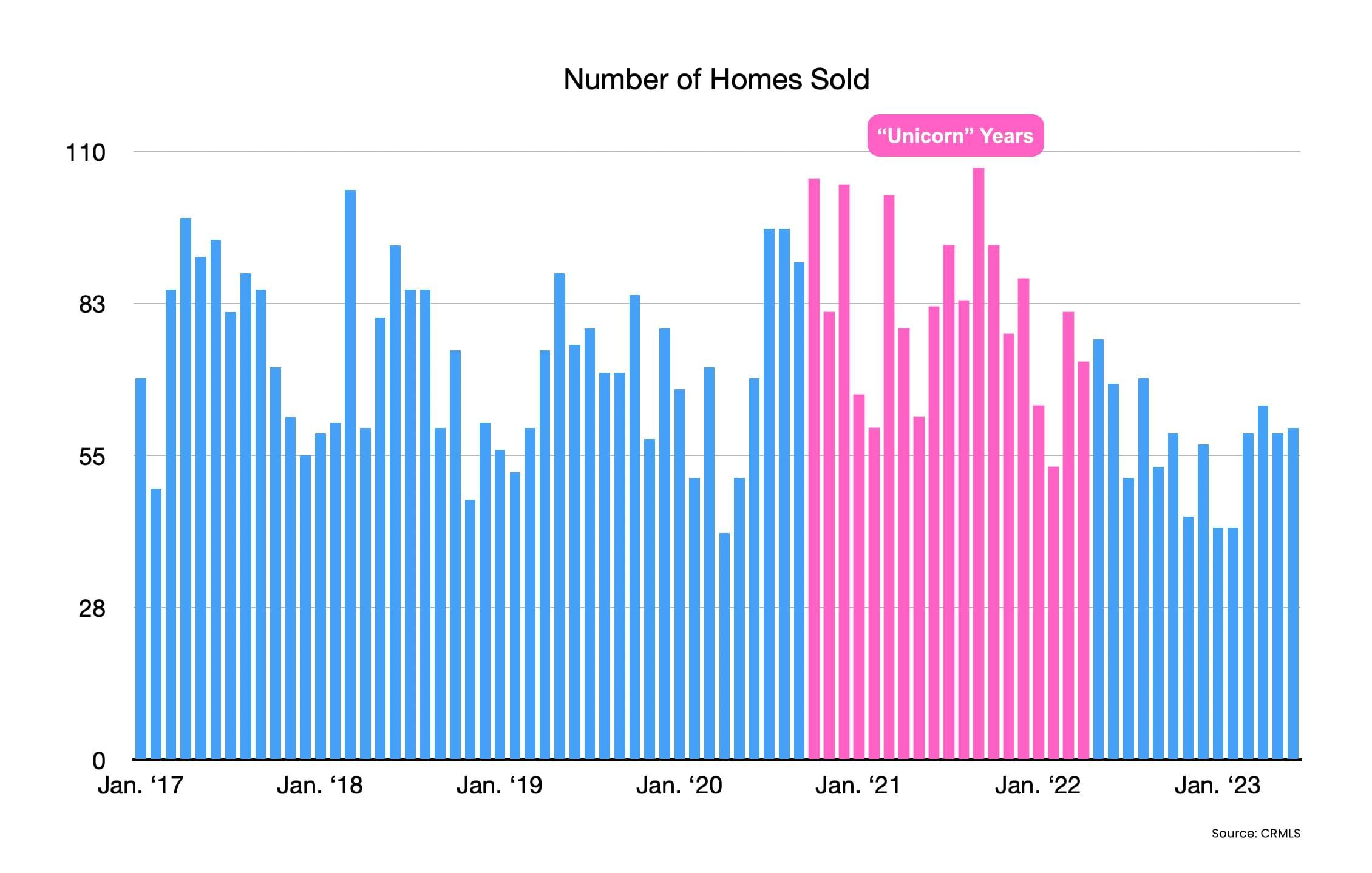 Between March and June, there were a total of 182 homes that sold in Chino. Compared to the first quarter, we did see a slight increase, but the housing shortage remains the same. You may have heard this expressed as "low inventory", but what exactly does this mean?

Housing supply is measured by the months of inventory. This refers to the number of months it would take for all of the active listings to sell at the current sales pace, given that no new homes are added. In a balanced market, there would be 3-5 months of inventory, while a seller's market is under a 3 months supply, and anything over 6 months is a buyer's market. During Quarter 2 of 2023, housing supply in Chino stayed consistently around 2 months of inventory, accounting for the low number of homes sold. 
Total Number of Homes Currently Listed: 62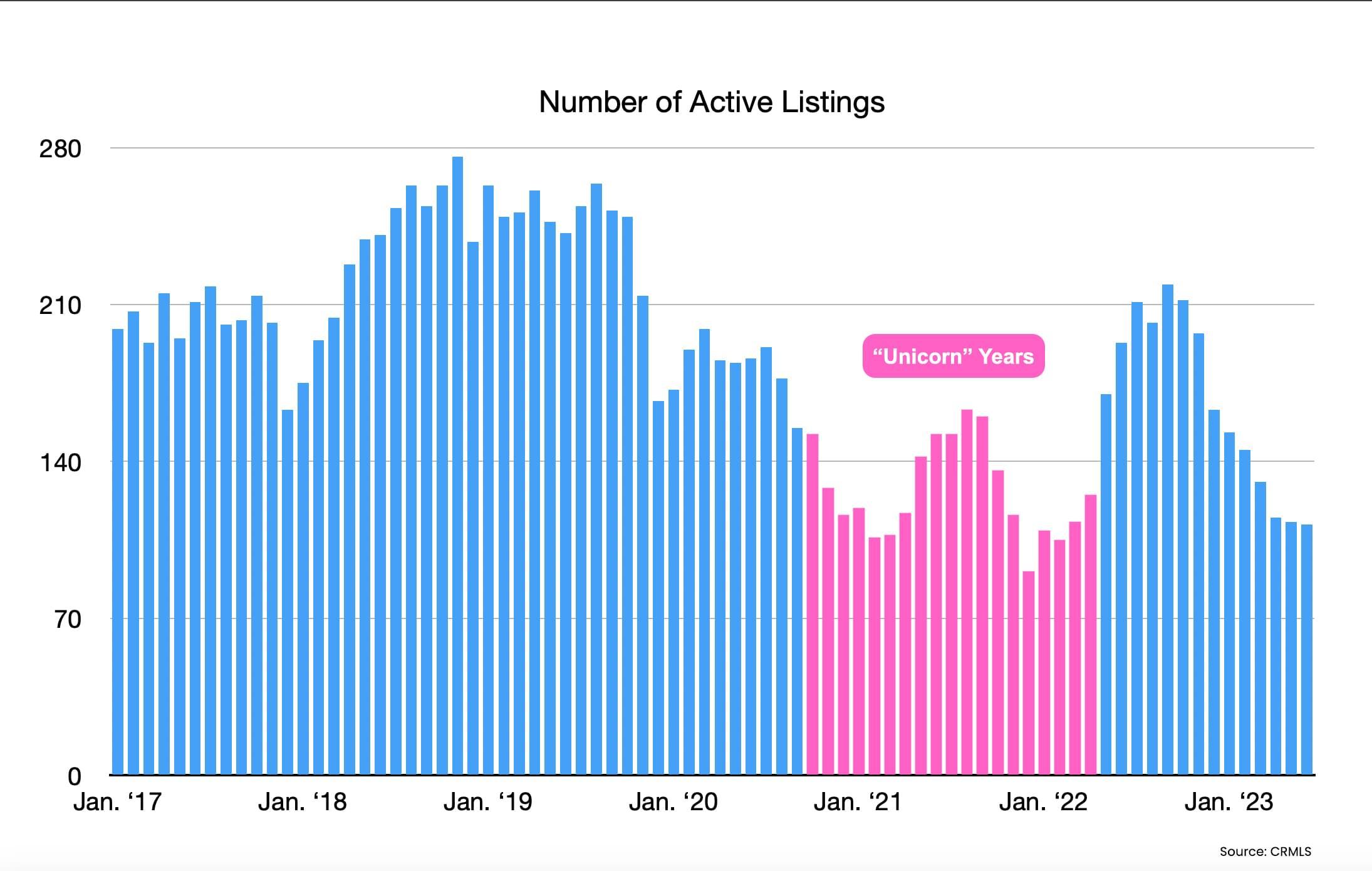 Another great indicator of housing inventory is the total number of homes currently listed. As of today, there are 62 homes for sale in Chino, and only 8 new listings in the last week. Generally, we would see over 100 homes at any given time for this city, but with many sellers electing to stay put because of rising interest rates and the uncertainty of where to go next, inventory levels have dropped to historic lows. 

In 2019, an average of 250 new homes hit the market every month. In Quarter 2 of 2023, the average was 113 per month - less than half of what we saw prior to the pandemic. Needless to say, there aren't enough homes available to meet the buyer demand. As a result, homes have been selling more quickly and at a higher price. 
Average Days on Market: 34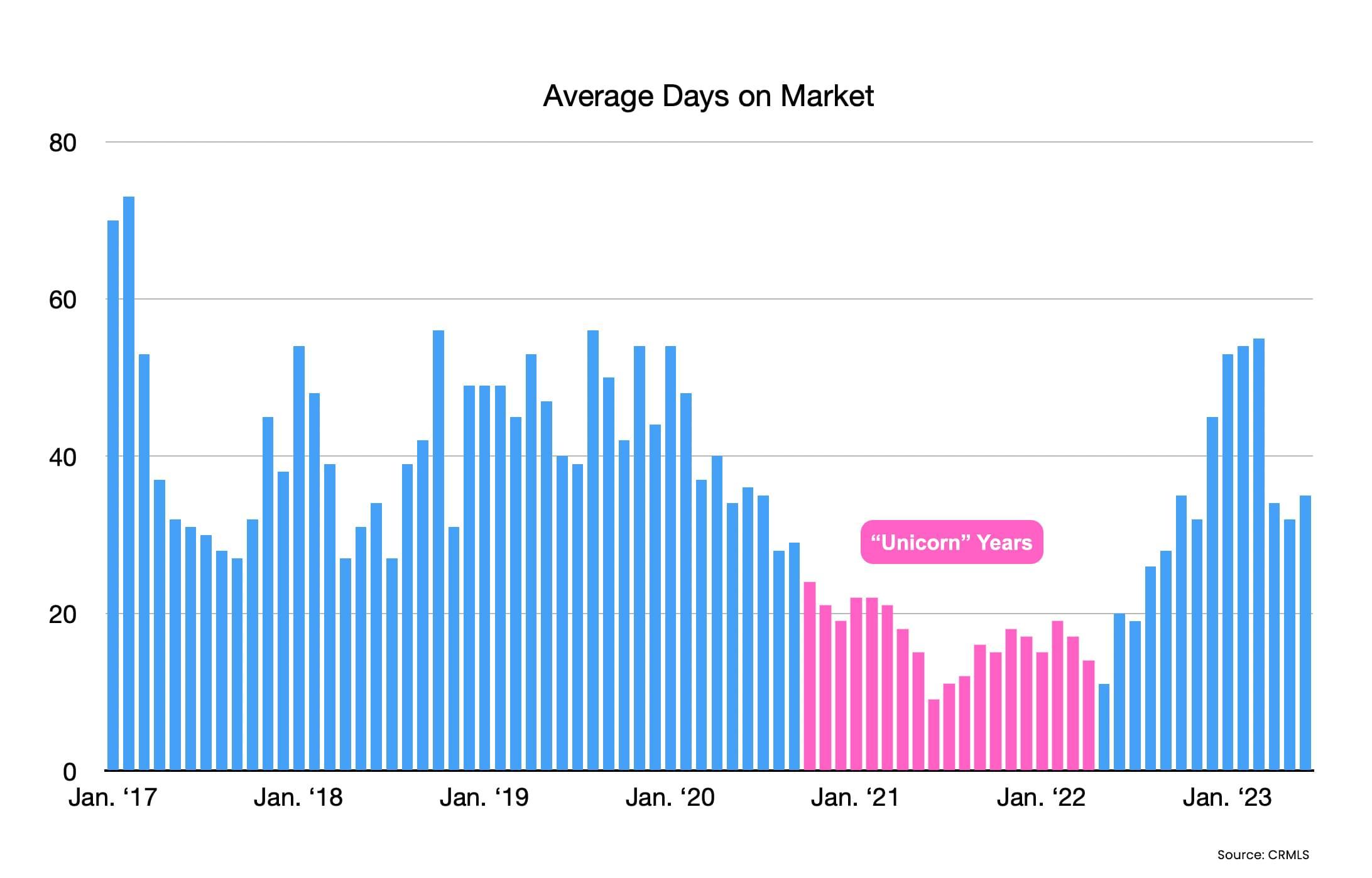 Quarter 1 of 2023 showed the average days on market hovering around 54 days. In the last quarter, that number dropped significantly to 34 days. With the lack of inventory, what little homes are available are selling at a much faster rate than before. Homes that are well priced or have highly-desired features are generally going under contract within days of hitting the market. 

As a seller, now is a great time to take advantage of the market. There are only a few properties for sale that a large crowd of buyers are competing over - meaning your home is in very high demand.

As a buyer, you have to be prepared to move fast. This means having all of your finances in order and your preapproval ready to go. You will also need to have a clear idea of your needs vs. wants so that when you do find the right home, you can make a move on it immediately.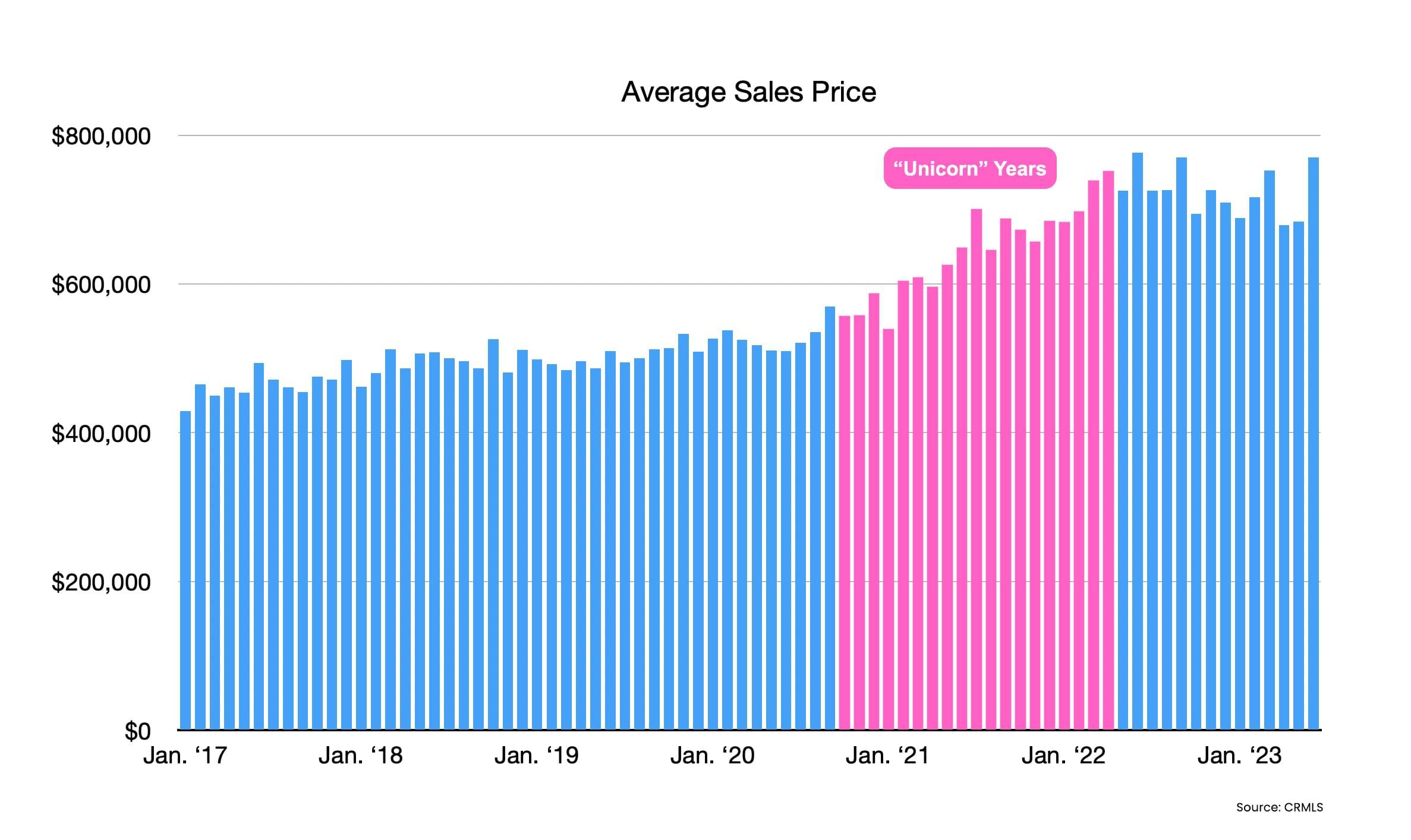 Home prices in Chino dropped across the board at the beginning of April, with an average of $679,126. In May, we saw a slight increase to $683,540. Last month, the average skyrocketed nearly $100K to set the all-time high record for the year at $774,282. 

To put this in perspective, during the pandemic when home prices were at their peak, the highest average in Chino was $751,300 in Quarter 2 of 2022. We are now nearly $23K over that number, with prices expected to continue to increase through this month. This goes to show that despite the higher interest rates, buyers are still active and motivated. If you felt like you missed your timing during the 2022 housing boom, now is your chance to sell for top dollar and cash in on your hard-earned equity. The Federal Reserve continued to focus on the fight against inflation through Q2 of 2023. They did so by raising rates by 25 basis points in May. Rates gradually increased from April until early June and seemed to level off back down around the high 6% at the end of June. For the 30-year fixed mortgage, average rates hit a peak of 6.79%.

Following their meeting on June 14th, the Fed announced a pause in their plans to raise rates, but they also stated that almost all their members anticipated two more 25 basis point increases by the end of the year due to concerns of inflationary pressure.
In conclusion, Quarter 2 of 2023 reflected a strong seller's market for the city of Chino. The average days on market drastically decreased, while inventory levels remained low, pushing home prices to new highs. The Federal Reserve put a pause on the interest rate hikes, but anticipate two more increases by the end of the year to combat inflation.

Keep in mind that as critical as it is to know the real estate market, it's just as important to understand exactly how it affects you. Everyone's situation is different. Choose a knowledgeable agent who is an expert in your local area and can help you customize a game plan that fits your unique scenario and aligns with your specific goals. 
Want a market report for a different city? Curious to see how this information affects your unique situation? Have more questions about the real estate market? Whatever the case, we're here for you! Schedule a call with our team below.